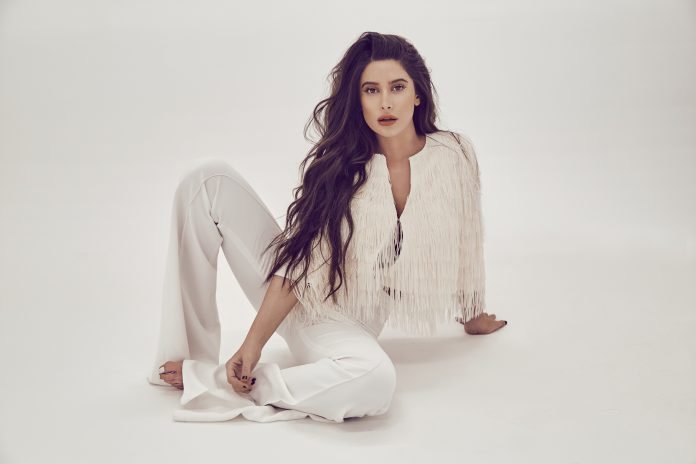 What was your favorite look from the photo shoot for Runway?
I think my favorite look was the red two piece outfit with the wet hair look. We had so much fun doing that look! Especially being sprayed with water for the last few shots. So many laughs.
Who is your favorite couture designer?
Currently I am obsessed with Alessandro Michele. What he has done with Gucci has truly been amazing to watch. I love the current, funky, fun element he brought back to Gucci.
What designers do you wear for red carpet events?
I wear high end designers and young upcoming NYC and LA designers who I believe in. I love wearing vintage Saint Laurent suits, The Kooples, Kenzo, Alexander Wang, and Bryan Hearns are a couple I truly love.
What is your favorite go to piece in your closet currently?
My vintage 501 Levi's! Always look super cute!
Tell us about your new single "Lonely Girl"
Lonely girl was born from experience where a group of people hurt and betrayed me. They were like family to me and they went behind my back and sabotaged a lot for me. One night I went into the studio and we wrote the song pulling from the pain of what had recently happened to me. As we were writing the song we were laying down a demo vocal and in between takes I was crying because it was so painful reliving what I had been going through. When I sent it to my manager that night he said that's your song, it's so special. It's raw emotion that's so true to me. It's been so amazing to see how my fans have reacted to this song which is the most authentic one I've released to date. It's currently 45 on the pop chart and I couldn't feel more grateful for that.
Who is your biggest influence?
Gwen has always been a huge inspiration for me because she is so unique. She never followed what everyone else was doing around her. She was a risk taker and performer that no one could compete with. Like young Gwen Stefani, Lady Gaga is a risk taker and such a huge inspiration to me. She is the epitome of an artist.
What's it like being a radio host on Sirius XM show "Hits 1 in Hollywood"?
I pinch myself every single day that I get to have a platform with over 30 million listeners to be able to have an opinion and be a voice for young women. I love connecting with others and that is definitely an important quality to have as a radio host. When you're speaking to so many different types of people and personalities you need to be able to connect with every single person on a different level. It's truly inspiring to hear some of my biggest influences stories when interviewing them such as Selma Hayek.
What is your favorite type of music?
All music inspires me in different ways. Jazz, classic rock, 70's funk, 80's Hair bands, 90's grunge, and pure pop!
What inspires you?
Independent films, traveling, religion, love, fashion, and daily life.
Do you have any advice for upcoming artists?
Most important thing is honing in on your craft and being amazing at what you do. Practice nonstop and don't compare yourself to others, keep following your dreams! You have to be willing to work your butt off and social media can be a huge alley to new artists now. YouTube can do huge things for talent.
What's up next for you?
I have a new song coming out with ChampionsLeak who are some of the most talented writers and producers I have ever met. Can't wait for you all to hear! I have many new tv and film opportunities that are coming soon which are so exciting. I love the way different formats of art bring out different sides of me as an artist. I'm ready for everything to come my way! Can't wait for this year.