Holidays are a wonderful reason to show your stylish side and dress up.  Halloween is no exception to this. For some, Halloween is a time to dress up in the scariest costume imaginable, for others it's about being the most seductive character you can play and for many its about being stylish and being someone new for a night. If you're one of the people who want to be as stylish as possible for Halloween, this list of the most fashion forward costumes for ladies was created for you!
Dressing up doesn't just mean you get to play a new part, it means you get to embrace a side of you that you never knew existed. We really like this Female Gangster Tease costume from 3Wishes.com because it will instantly makes you feel strong, sexy, tough and confident, plus the pantsuit is ultra fashionable.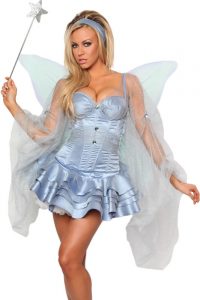 Long dresses are great for Halloween costumes because you can dress up as someone else and still be your elegant, feminine and seductive self without too much effort. Some costumes can even be worn as a dress after Halloween to other events and occasions. This Toon Wife costume can even be worn after Halloween with a denim jacket or black blazer as a head turning Christmas party dress.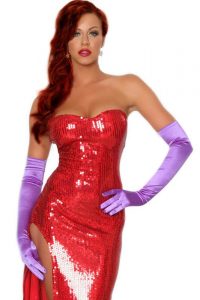 If elegant and mythical is more your style, you'll want to think about being a mermaid. There has always been something sultry about mermaids and sea creatures, even in books and stories such as The Odyssey with the Sirens, which dates back to approximately 750 B.C. Let us be honest, Ariel's seashell top in The Little Mermaid was not only creative but stylish too.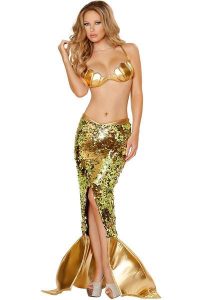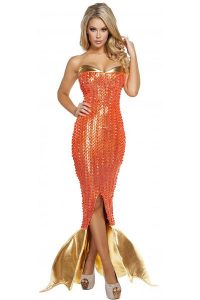 Finally, the most stylist of costumes will have to be angels and fairies. From movies, to books, to bedtime stories, angels and fairies have always been the most stylish and beautiful characters in the story.  One of the most stylish fairies we remember was the Blue Fairy from Pinocchio. While she may not have had a many scenes, her blue aura of beauty and blue light will never be forgotten.