Shimmer, Sheer and Lots of Leg!
2014 definitely had its jaw-dropping fashion moments. Rihanna shocked at the CFDAs in a see-through Swarovski crystal embellished gown. Talk about pushing the envelope! Fashion designer and reality star, Kendall Jenner received some guffaws for her hip-high double slit dress at the Much Music Awards. We just hope that red carpet wasn't a windy one!
School Girl Chic: Plaids, Crop Tops & Thigh-Highs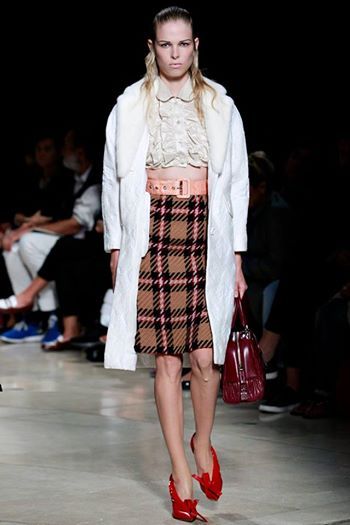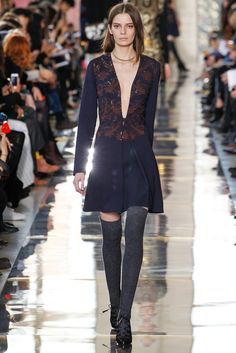 The Catholic school girl look has always been a recurring favorite. Popular in the '90s and made iconic by Alicia Silverstone in "Clueless" and Britney Spears in the "Baby, One More Time" video, 2014 saw a rejuvenation of the trend! Miu Miu (left) and Tory Burch (right) highlighted this look in their 2014 ready-to-wear collections.
Sparkle & Shine!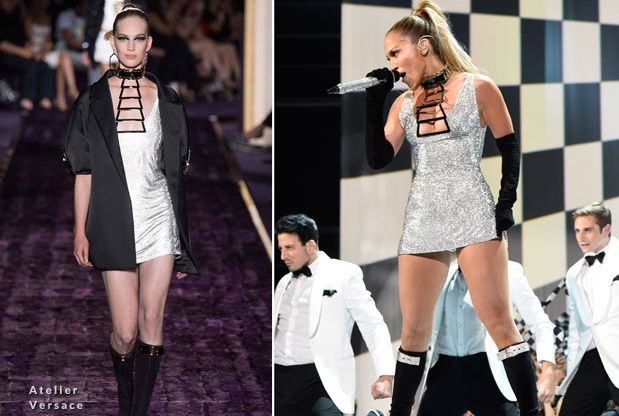 Sparkles weren't just saved for New Year's Eve in 2014! From dresses to pant suits, sparkles, sequins, and bling were prominent even in the tiniest of details and accessories. Jennifer Lopez brought Atelier Versace's edgy mod spacey look from the runway to the stage! Only J. Lo can pull off some looks…
Pretty in Pink!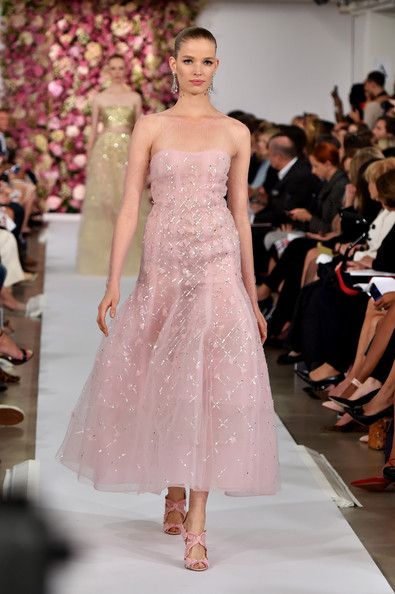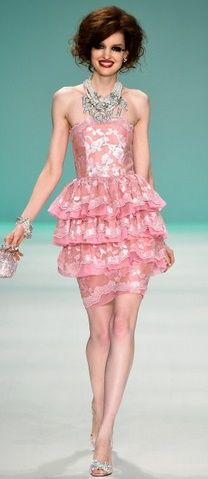 In a year full of tight, revealing and sexy looks, designers peppered in '80s reminiscent shades of pink usually paired with lace and ruffles to bring some innocence back. Oscar de la Renta (left) and Betsey Johnson (right) both included retro throwback pink ensembles in their spring lines.
Embrace Your Body!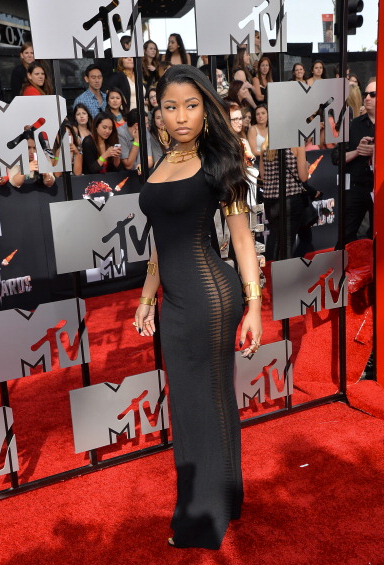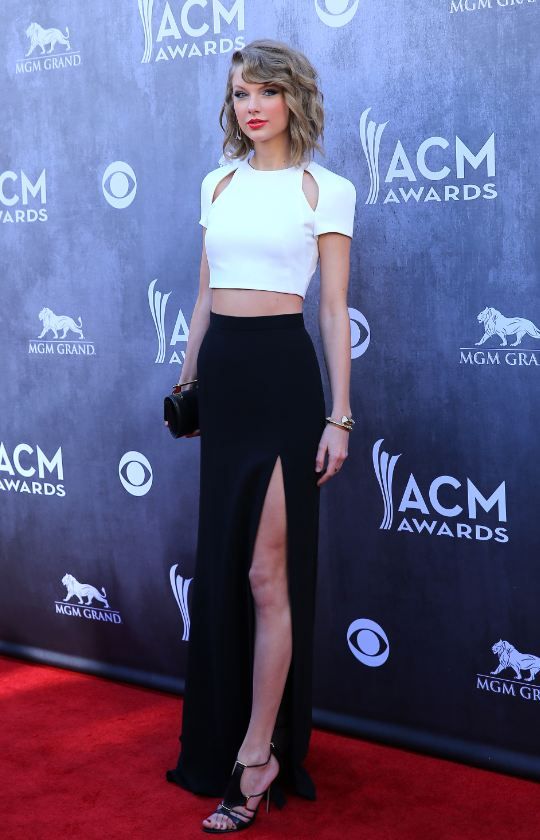 If there is one thing we learned from 2014, it's that we should embrace what we have! From big booties to long legs, this year was about enhancing your assets with your own personal style. Nicki Minaj, Beyonce and Kim Kardashian embraced their hourglass figures with curve-hugging dresses. Tall, leggy and lean Taylor Swift played up her sexiness with crop tops, short shorts, and high slits while the petite Ariana Grande showed off her toned legs in flirty short dresses.