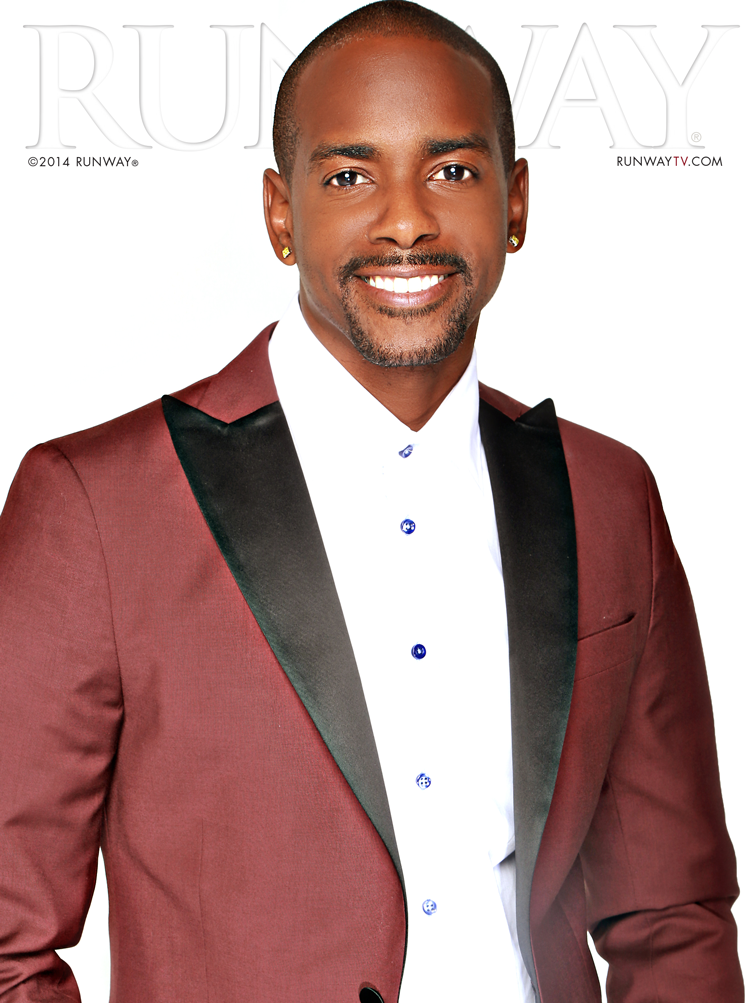 You're a triple threat in the industry as an actor, musician, and writer. What aspect do you enjoy the most?
I think I enjoy the entire creative process the most, that and the actual process of building a character on set as we shoot. Or creating a song in the studio and hearing it back. If I had to choose one I guess it would have to be singing because of the immediate way it affects the listener, although, I hope I don't have to ever choose one over the other.
In Get On Up, you play the role of "Baby Roy". What was that experience like? To be in a film about someone as iconic as James Brown and one that touches on your love of music.
The experience was amazing because of James Brown's impact on the music world and the fact I grew up so heavily influenced by him, having gone to high school in his hometown of Augusta, Georgia.
I'm not going to lie, Power Rangers falls into the realm of my major superhero likes. What attracted you to that role of Green Ranger, and what was your most memorable fight scene?
To be honest it was my first gig and I just wanted a way to pay for studio time and my third of the rent. I figured beating up aliens on TV was a great way to do it.
You seem to have an extremely cuddly personality! If you could be any toy stuffed animal, what would you be and why?
Cuddly? Lol! Yes, yes… that's exactly what I am…much like a stuffed Panda bear.
What research did you complete or past experience did you rely on to really own the character, Xavier, in the romantic comedy Four Seasons?
I think I relied mostly on my friends and family relationships I have been eyewitness to, as well as the many conversations me and my friends have about women.
There is a comedic theme sprinkled heavily throughout much of the work you have done, including some of your own projects. What has been your favorite comedy project that you have worked on and who are your favorite current day comedians?
I think my favorite comedy has to be Fat Albert, believe it or not, because playing a cartoon character forces you to step completely out of your body and just be comfortable with being a goofy kid again. My favorites are vast; Eddie Murphy, Richard Pryor, Will Ferrell, Jim Carrey [and the list goes] on and on.
Where did your desire to start writing stem from and what inspires you on your favorite topics?
I've pretty much been writing in some form since the fifth grade. I've always had a way of expressing myself verbally. Most of the time, my favorite topics come from real everyday life.
What song makes you cry or get emotional every time you hear it or sing it?
Bulletproof Soul by Sade.
Describe your next major music project to our readers…
It's entitled "Love Episodic" and it was inspired by my experience shooting the James Brown movie. I call it free form soul. It's all about the feeling
.
Many people have a bucket list to complete. You've accomplished so many things, what do you have left to do on your list or what is that one ultimate achievement you would like to still do?
There's a lot actually: run with the bulls, win an Oscar, win a Grammy, take an African Safari, play in a Super Bowl, etc… in no particular order.
If you could do a daredevil stunt, what is the most extreme thing you would consider doing?
Scuba diving, MAYBE.
Share one thing that is missing from current films today that you would like to see more of?
More ethnicity.
What's your best dance move? Also, how do you like to spend your weekends when you aren't working and need to relax?
I like to call it the "Super Supreme Pelvis Pump." On weekends I'm usually somewhere watching a game or doing something sports related, spear fishing or water polo usually.