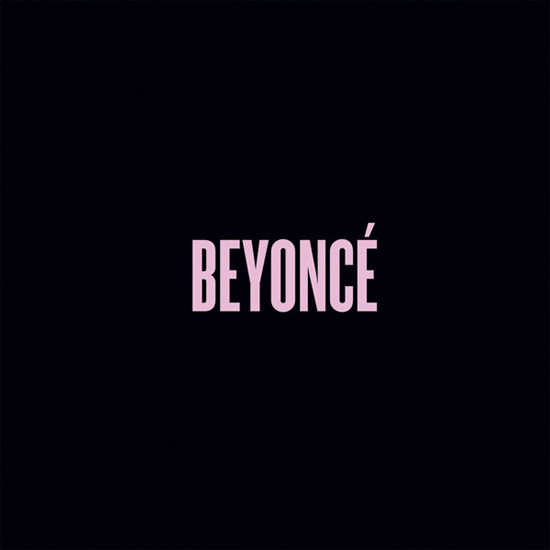 In "Rocket", Bey wears lingerie by Agent Provocateur and a denim button down by Nobody Jeans. The video, shot in black and white, is a sensual peek into who B is behind closed doors.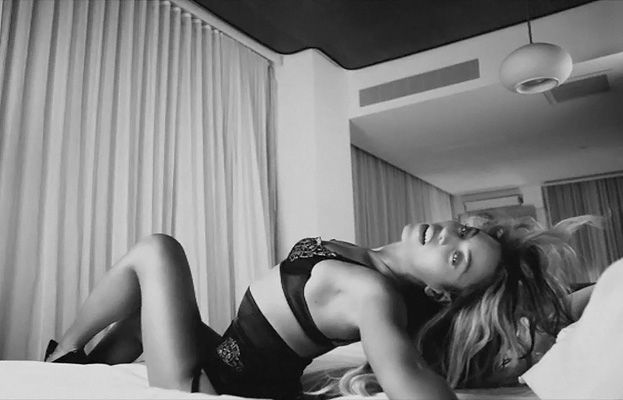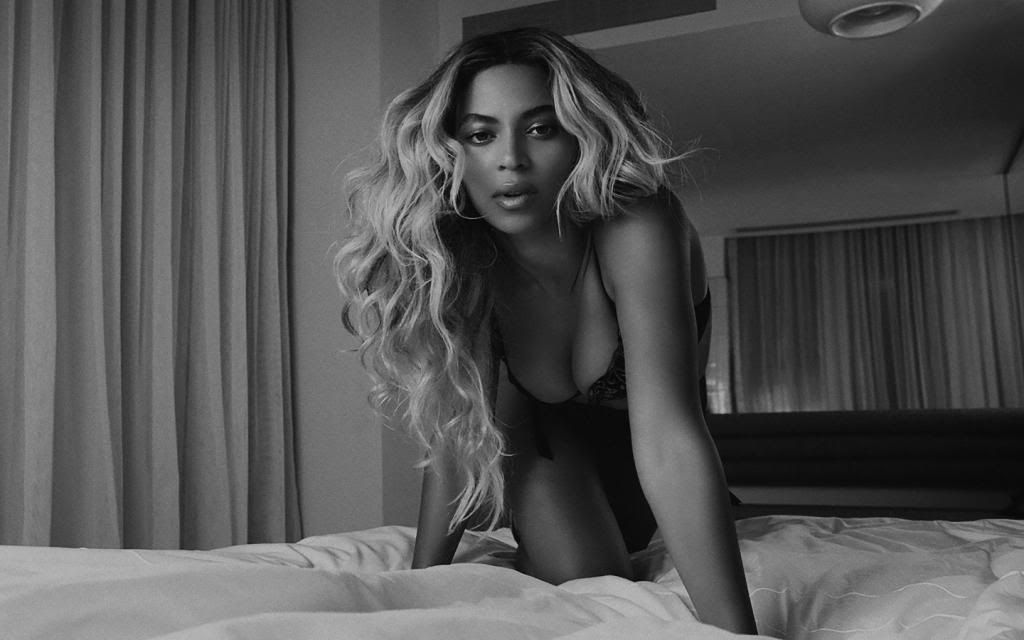 The album moves on to "Mine", which displays the most Avant Garde fashions of the entire visual project. Breathtaking in a stark white leather corset and flowing skirt by Gareth Pugh, Beyoncé is shown surrounded by modern dancers draped in neutral chiffon fabric, her head covered in a drape by Issey Miyake. Later she lets loose in a fringed dress by Maxime Simoen. Masked and painted dancers roam the beach and desert in an abstract video that makes a bold fashion statement, making it a favorite on the album.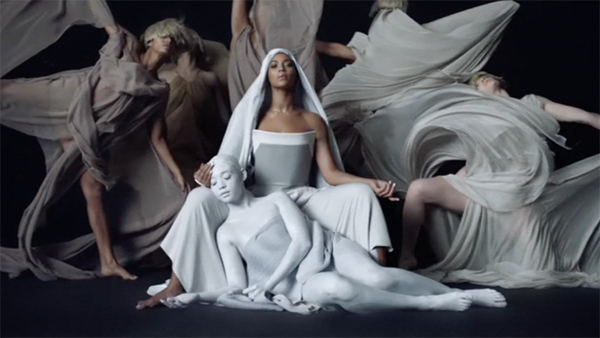 From "Mine" she transitions into "XO", a fun and colorful piece of art. Wearing casual pieces, we see B in a more relaxed setting playing on Coney Island. In this up-tempo, she dons a T by Alexander Wang tank, Urban Outfitters hat that gives a nod to Notorious B.I.G. and a Gypsy Warrior mesh bra. The oversized gold jewelry pieces play up her fun side.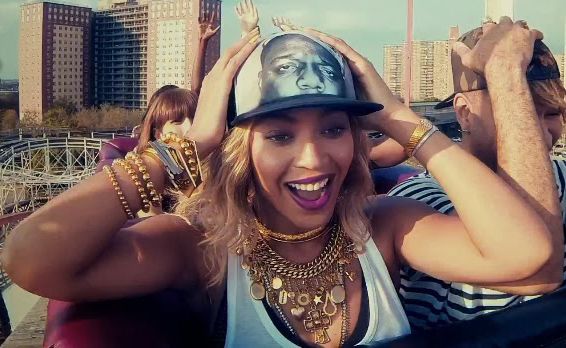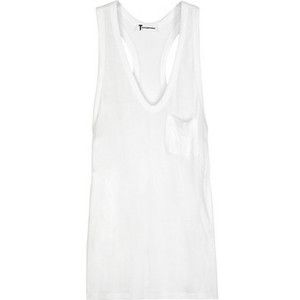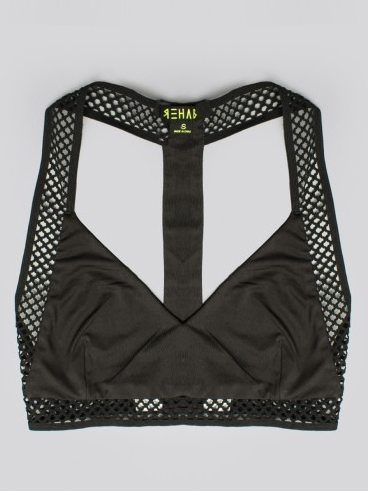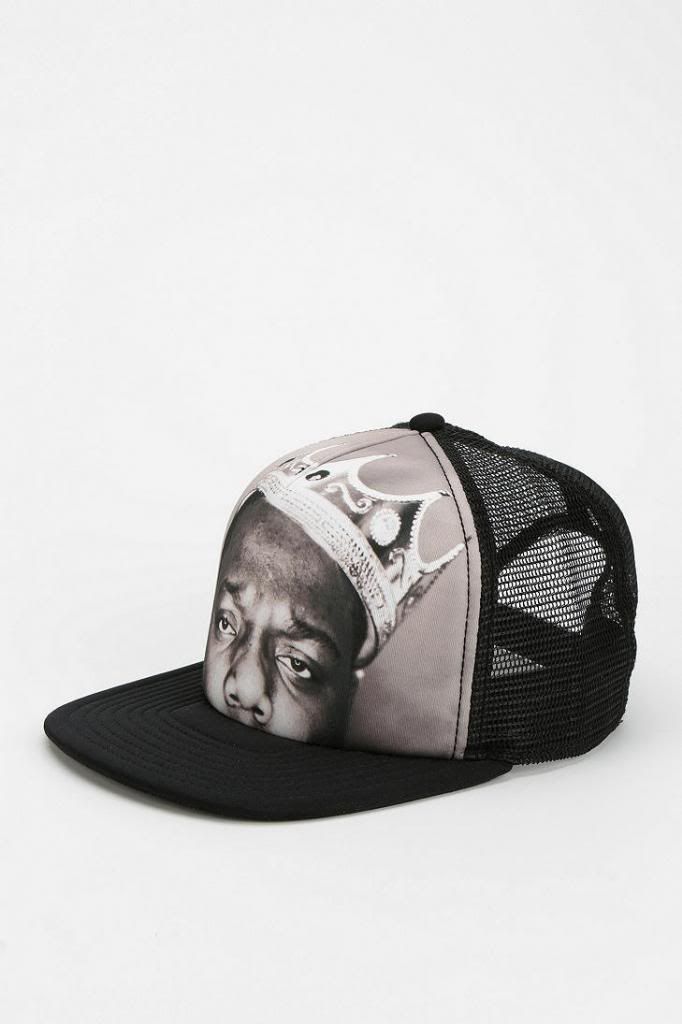 "Flawless" and "Superpower" show a harder side of Ms. Carter. Shown on the streets in both, she portrays herself in a way that is not all glamorous, angelic softness. The fashion also shows a grittier side that we absolutely love. For "Flawless", B rocks customized cut off denim shorts by Guess, a plaid top by Kooples and chains by famed fashion house Maison Martin Margiela. "Superpower" shows more costume-esque looks with a cropped top and pants by B. Akerlund and a headscarf by Michael Schmidt. My personal favorite ensemble of the entire album. It is strong, fashion forward and sexy.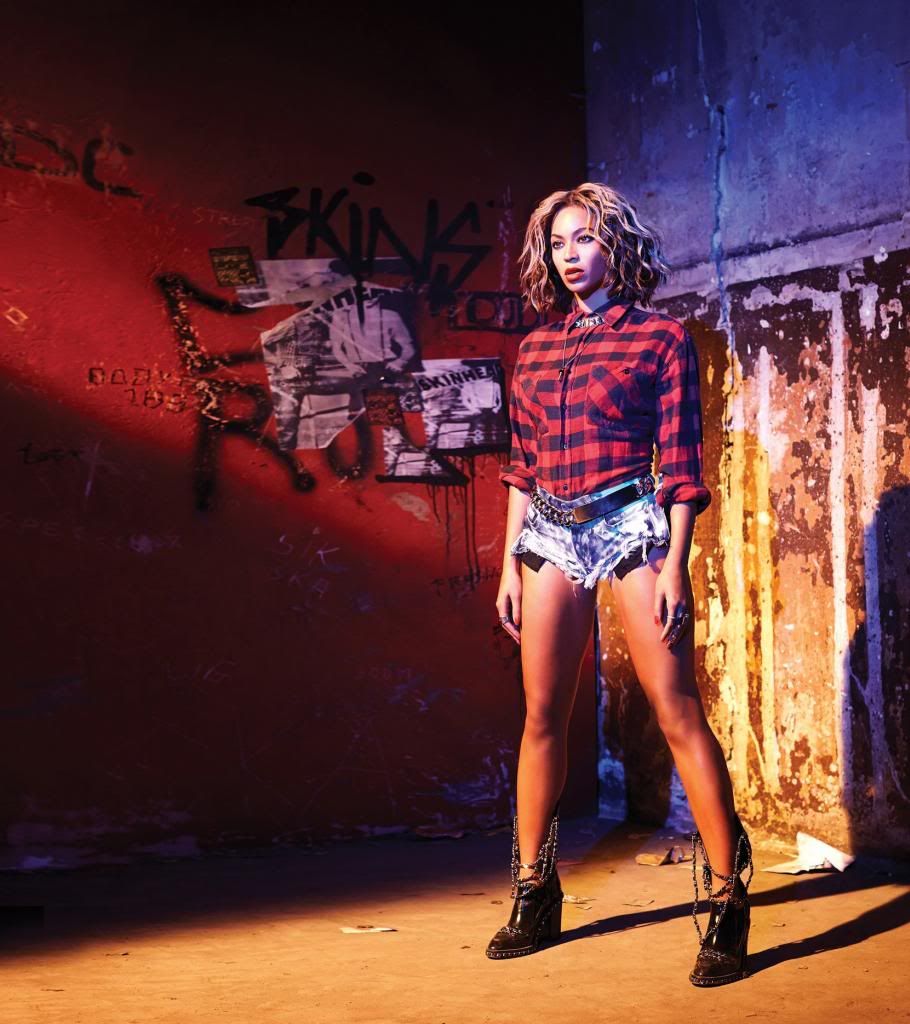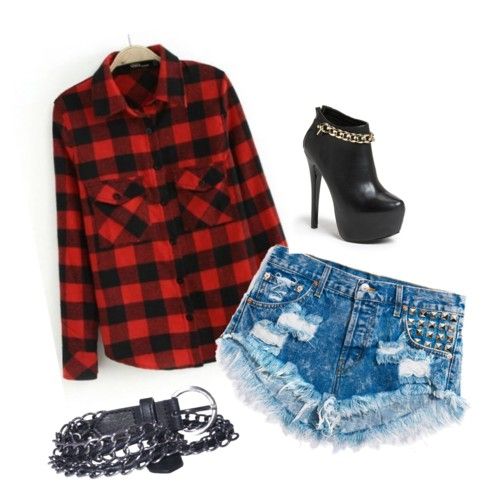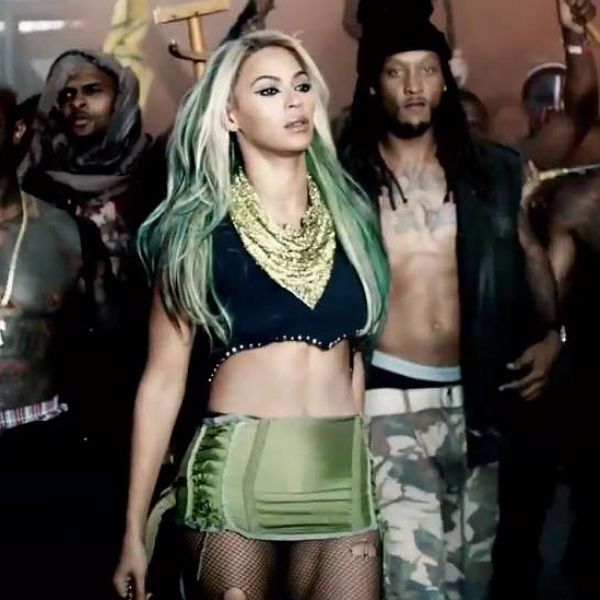 Closing out, our last chosen video to spotlight was the album closer, "Blue". The most raw, and real song on this album, in my opinion, was the stripped down ballad she sang about her daughter Blue Ivy. It is pure love and features her daughter's voice on the track. It is the perfect ending to a roller coaster ride of emotions that is, Beyoncé. The project included heartache, doubt, lust and power interspersed with truth and love. In a basic cream lace dress, we see the everyday Beyoncé, the mother, the wife, the beautiful superstar in her most intimate of moments.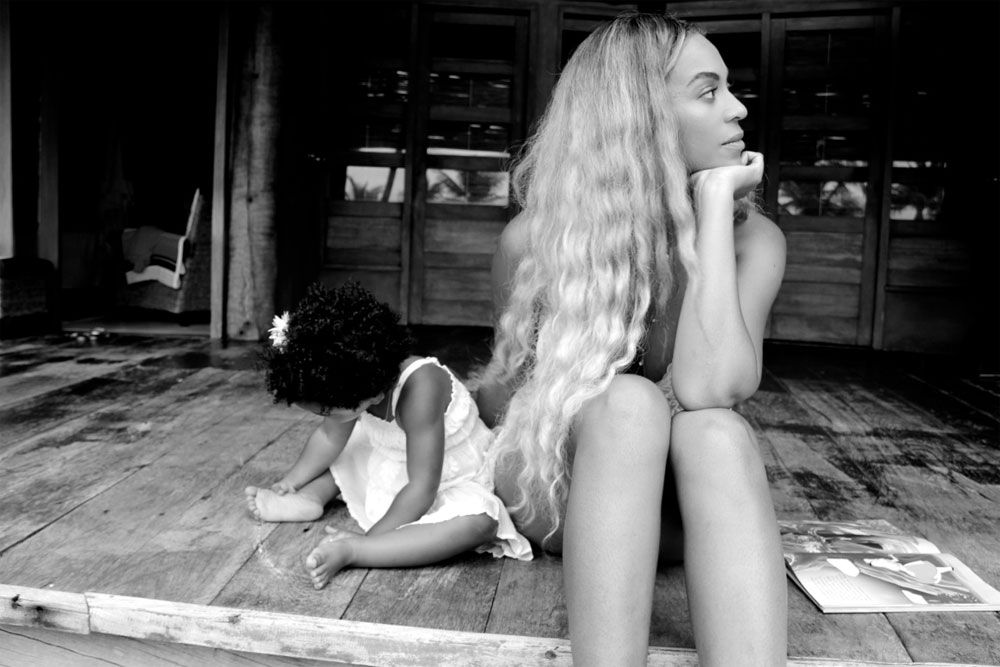 To read Part One, click here.