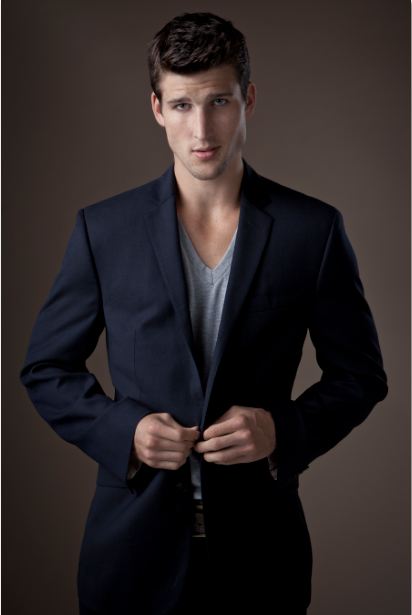 Are you excited that Suburgatory is doing so well on ABC? What do you love most about the show?
Yes I am so thrilled!! There are a lot of amazing shows that, for one reason or another, aren't well received by audiences; it's great to know that people are appreciating all of the work that is going into this show. The thing I love most about it is the people involved. I have so much fun with the cast and crew and learn so much every day.
How do you describe your personal style?
Interesting question…I have never put much thought into it. My dad calls it "hollywood ugly." 🙂 By that I think he means that my style is pretty care free and simple. I stick to the basics while keeping things simple and comfortable. I am open to finding my style, but have only recently had fashion doors opening for me.
Who are your favorite designers and why?
I don't have many favorite designers just yet. I wear what I like and so far I havent been too adventurous. I love my Dolce and Gabbanna button down that fits great, a lot of times I find stuff to fit too "big" on me in my size and that brand seems to fit me really well. I love Ted Baker and Hugo Boss suits. One of my favorite stores right now is All Saints though.
Do you prefer trend over what you personally like best or do you do what suits you regardless of what is in style?
I tend to stick to what suits me regardless of what is in style. Although I would like to imagine that the things I enjoy wearing tend tocoincide with what is "in style."
Who is your male celebrity fashion icon favorite and why?
I've gotta take this one back a bit. I like the iconic James Dean. He was able to pull off the "rebel without a cause or care" better than anyone.
What are some of your staple fashion items in your closet and why?
Basic t-shirts: black white grey (the more worn the better). Denim jeans: blue and tan. My leather jacket. A back or grey hoodie. Couple of thermals and flannels. A nice suit and for shoes you have to have a pair of chucks and some boots. I have kick around boots made by Redwings and then some slightly dressier boots. These are the staples!! Oh, and plenty of socks and underwear!