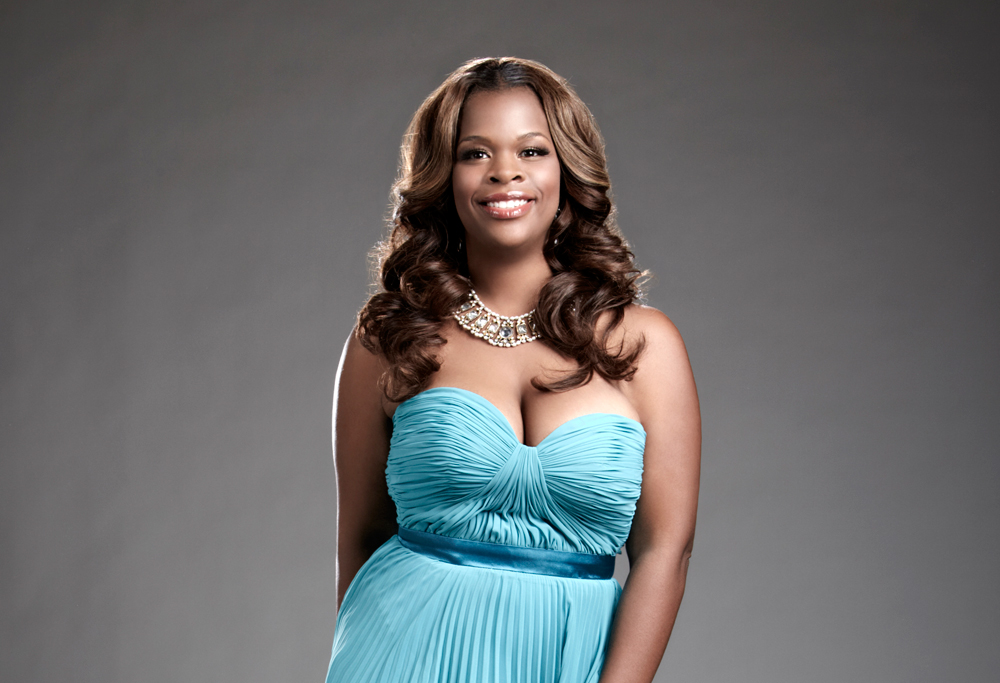 Runway : You had aspirations of becoming a minister, a nurse and an entertainer. Do you see yourself as doing all three of those careers wrapped into one at this point?
Monique Jackson: Yes, I do! I always tell people that my roles as a mother, publicist, entrepreneur and business partner give me a responsibility for navigating people through their lives. I'm helping them get to their destiny.
R: How did you and partner Kita Williams come together to create your company TEAM Image?
MJ: Twelve years ago, Kita and I worked together at Island Def Jam. During that time, we created a bond and I really liked her work ethic. Since we worked for Island Def Jam, we could only take on athlete and actor talent with TEAM Image-no musicians. So that's what we did with our marketing. We took on Terrell Owens.
R: Many working moms out there are wondering how you balance it all: juggling a business, being on a reality show, being a wife and a mother of three…
MJ: There is no such thing as "balance." You prioritize what's in front of you and what has a sense of urgency. Naturally, if you're putting all of your attention into one area, you're constantly neglecting something else. I have perfected having ADD being a mom, entrepreneur, business partner and publicist. I've co-created The T.O. Show, I'm in development on two other shows-one with the Oxygen Network-and I just keep going.
Also, there is no sleep. Let's just say that at 2 a.m. when everyone else is snoring, I go back to my computer and log on, brainstorm, write my scripted show and work on my book with Kita. There is no time to sleep, so I am headed on a vacation soon. But I have already mentally rushed myself back from vacation with a checklist of things I need to do when I get back. If I'm not busy doing something, then I don't feel productive.
R: Do you see yourself slowing down anytime soon?
MJ: No! I have two more shoots to do today…I'm writing a book…writing a scripted show…. When I develop five shows, then I can analyze everything. I can sit back and see if I want to continue what I'm doing or if I can just say, "Job well done, Monique" and slow down. I am constantly evolving, constantly seeing new things to do. I like the challenge of every production, even when it's just giving birth. I like the challenge of creating a production from beginning to end.
R: As a mom, there is no slowing down anyway-even if you wanted to, right?
MJ: I rest more outside of the house than I do at home.
R: There is no shortage of drama on The T.O. Show. But tell us about what started the controversy between you and VH1 reality star Evelyn Lozada in real life.
MJ: Well, Kita and I were invited to a Forbes event recently because we were the first black women to create, executive-produce and star in a show for VH1. While on the red carpet, we were asked a question about VH1 programming and other shows that show women in a not-so-positive light. Kita and I have such a positive image-and our foundation, Define Your Pretty, promotes self-love, empowering women and so on. So then they asked how I felt about other programs that show women who struggle to even tolerate each other. I simply said, "The problem that I have with the Basketball Wives is that Evelyn seems to pretend that everything she does is okay." And I'm a mother, and every mother is just a woman, and half the time you're just trying to figure it out as you go through the process. But for a mother to show her daughter that it's okay to meet, greet and sleep with a man all in the same night is not okay. I was speaking from the audience's perspective and I vocalized my opinion in saying that she irritates me … I expressed my honest opinion and then everything went viral.
R: All drama aside, how do you keep up your fashion sense while running after your little ones? As a mom, it can be difficult just to get dressed and out the door, but we see you looking super stylish all the time. Do you have a stylist?
MJ: Kita and I don't have an official stylist. One of our advantages is that Kita's sister went to fashion school in London, and although her specialty is in men's fashion, she helps us. She pulls a piece here and there for us and keeps us in line. I could live in sweats and T-shirts for the rest of my life if I didn't have to be seen by anyone. But you know, once you step out, everybody always wants to look good, and you have to bring your A-game. You know you're going to be analyzed, so you bring your A-game. We don't have stylists running around with us all the time, but we do our best.
R: What can we expect from you next? Will you stay on the show? Stay home with the babies? Continue with TEAM Image?
MJ: Kita and I are writing a book-hopefully it will be out sometime next year. We also have our foundation, Define Your Pretty, and we're touring with the United Negro College Fund. We're talking to different college-age women about their self-image, because so often we hear that you have to be on someone's arm to be recognized or in a music video shaking your behind or have a thong bikini to be defined as attractive. But Kita and I are trying to take back the responsibility and tell kids that they don't have to be that in order to be attractive. You can be pretty-smart or pretty-fearless. There are a lot of pretties. Don't let esthetically what is pretty or beautiful about you define who you are. Don't let anyone else define you-you define yourself. That's what our book is about.