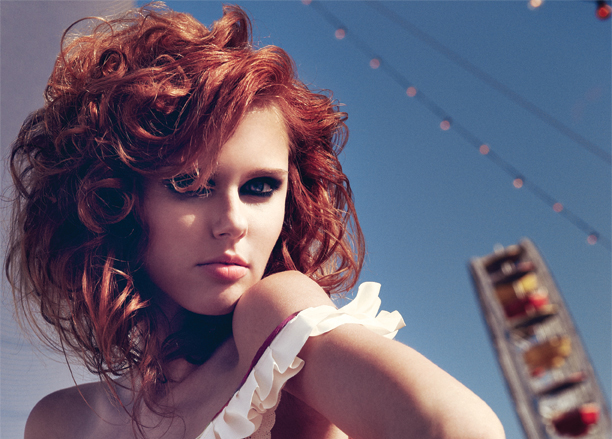 The 60th Annual Miss USA Pageant took place at the Planet Hollywood Resort and Casino. Hosted by Andy Cohen, host of Bravo's "Watch What Happens: Live" and Giuliana Rancic, co-anchor of "E! News." Other celebrities include by Kellie Osbourne, daughter of Ozzy Osbourne and co-star of "The Osbournes," and Susie Castillo, who was Miss USA in 2003.
Alyssa wore a green sparkled dress for the evening gown competition and answered a question during the interview segment about the legalization of medical marijuana.
New technology was used to rate contestants in real time as the competition unfolded on television. The fan ratings didn't count toward contestants scores, but fans were able to watch preliminary contests online.
Alyssa succeeds Rima Fakih, the first Arab-American and Muslim to wear the crown.
Check out Alyssa's spread in Runway Magazine summer 2011 issue, on sale 6-23-11.