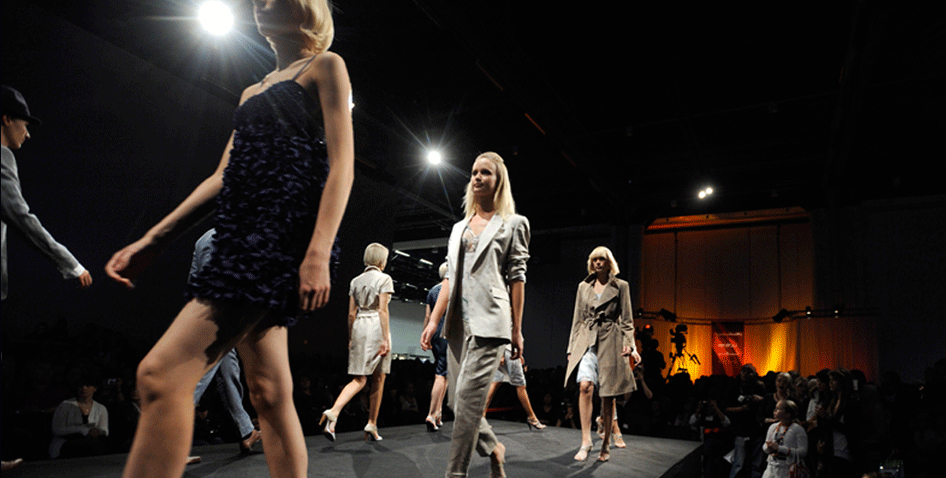 The sixth Helsinki Fashion Week will present the latest styles and trends for spring 11 in several interesting events around the city.
During the week there will be fashion shows just about every day, at the Grand Casino and Tennispalatsi.
Also one new event is the Lingeria Fashion Fair at Wanha Satama, presenting trends and collections for fall 05-06 for buyers and press.
Helsinki Fashion Fair is taking place at the Fair Centre from Friday till Monday.
For more information about events, please visit http://www.fashionweek.fi
Aukioloajat
15.-17.10.2010
pe 10-19
la-su 10-18
Samaan aikaan samalla lipulla myös uusi Gold Silver Watch, Kauneusmessut, Terveysmessut ja Häät&Rakkaus.
Pääsyliput
Aikuiset 13 €
Lapset (7-15 v.), opiskelijat, varusmiehet ja eläkeläiset 9 €
Perjantain erikoishinta opiskelijoille ja eläkeläisille 6 €
(myynnissä Messukeskuksen kassoilla)
Perheet (max 2 aikuista ja perheen alle 16 v. lapset) 28 €
Kahden päivän lippu (oikeuttaa kahteen kertakäyntiin messuilla) 18 €
(myynnissä Messukeskuksen kassoilla)
Ryhmäliput (minimiryhmäkoko 10 henkilöä) 9 €/hlö
Pääsyliput tapahtuman aukioloaikoina Messukeskuksen ovelta tai ennakkoon Lippupalvelusta. HUOM: perjantain erikoisliput sekä kahden päivän liput vain Messukeskuksen kassoilta.