Pigtails and high-fashion may not sound like they go together, but this season, they became BFFs in a major way. At shows like Miu Miu, Chanel, Marni, and Mara Hoffman, hairstylists send the models down the runway with two tails flopping off either side of their shoulders — with interesting accessories and textures that made the little-girl style all grown-up.
And even better, they also happen to be the perfect weekend hair inspiration. Greasy roots? Miu Miu's interpretation calls for one of the coolest headbands from the back of your closet. Flat hair? Chanel likes you just the way you are. Dying to finally channel your country icon Willie Nelson? We're telling you, there's a version for everyone.
Chanel
If Karl Lagerfeld's charming sketch of the le double catogan (or double ponytail) at Chanel's spring show isn't inspiration enough, consider this: the style works on whatever texture you woke up with. Make two low ponytails and clip them together with a cool, oversizedbarrette. (These Chanel ones, featuring double clips, were made especially for this look.)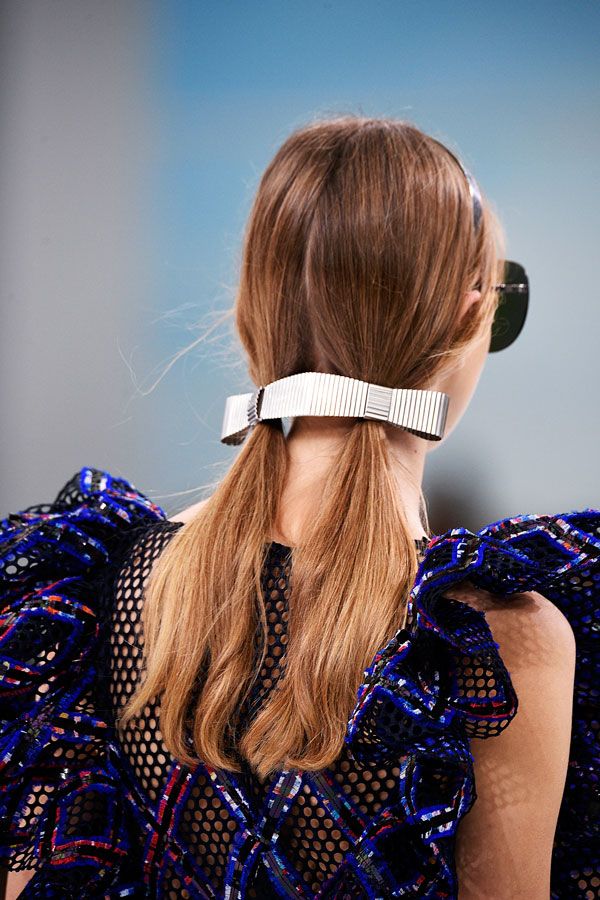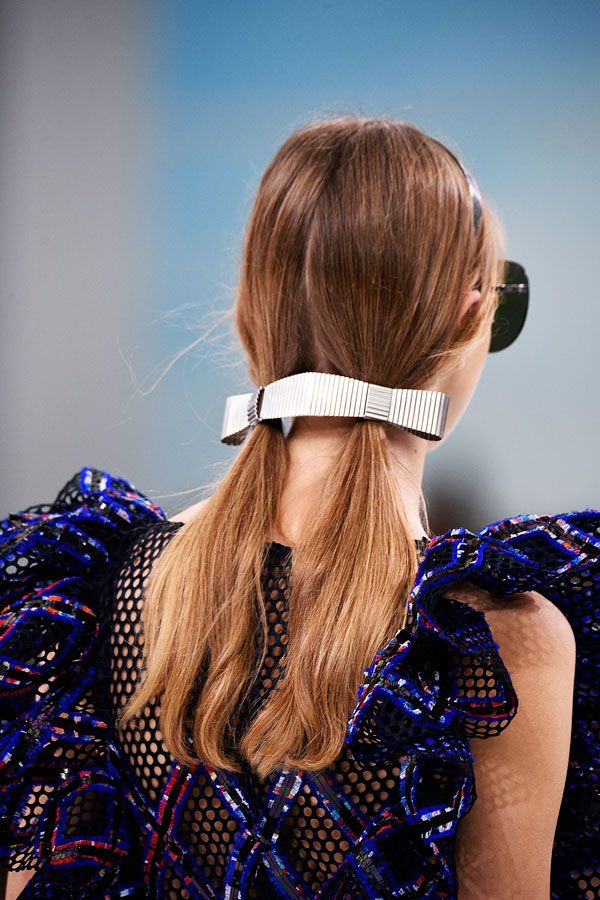 Marni
Designer Consuelo Castiglioni sent colorblocked, '70s-esque pieces down Marni's spring runway, so hairstylist Paul Hanlon created graphic, sleek pigtails to match.
To create the layered look seen here, divide each pony into three parts, secure the center one with an elastic at the nape of your neck, then cross the side sections over it and secure with pins. Finish with a heavy coating of shine spray.
Walmart Rubber Black Hair Tie Elastic Rubber Bands, $4.74, available at Walmart; OribeAprés Beach Wave and Shine Spray, $37, available at NET-A-PORTER.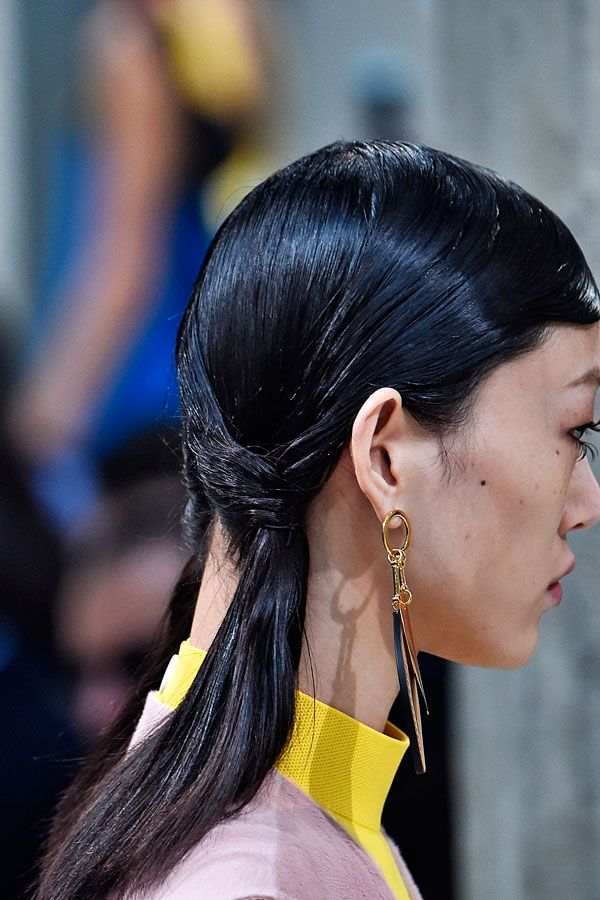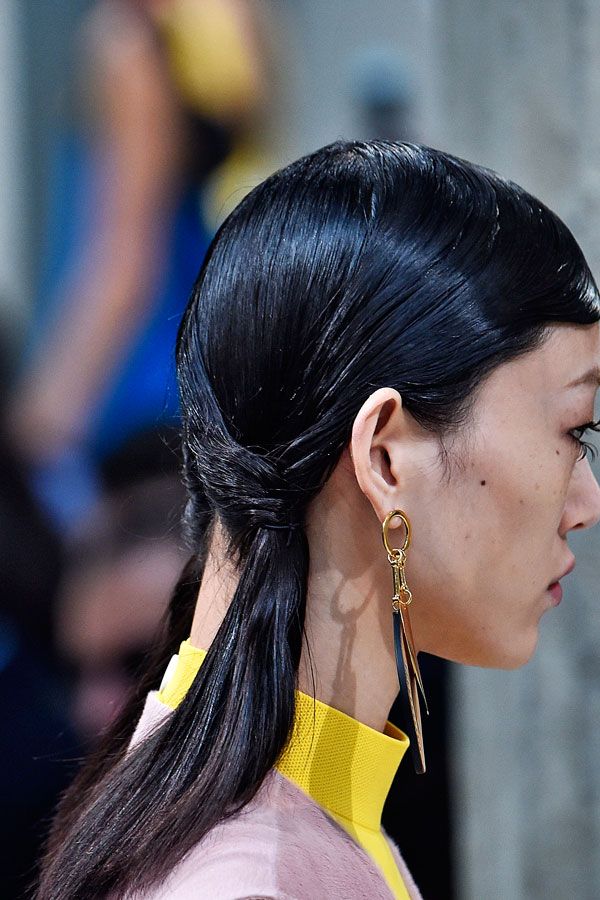 Mara Hoffman
Calling all country fans: The plaits at Mara Hoffman were inspired by Willie Nelson. In fact, models even walked the runway to the iconic singer covering Ella Fitzgerald's classic, "Blue Skies."
To score the look, keep your part sharp and elastics invisible. Then, neatly tie a folded scarf around the back of your head and over the plaits.
YS Park 339 Fine Cutting Comb, $20, available at YS Park; Blax Snag-Free Hair Elastics, $4, available at Smoothies.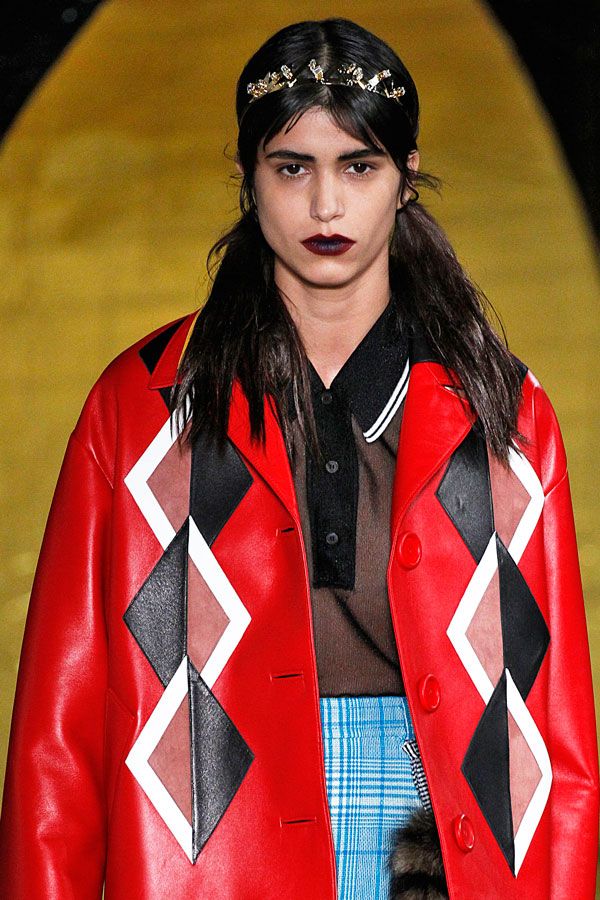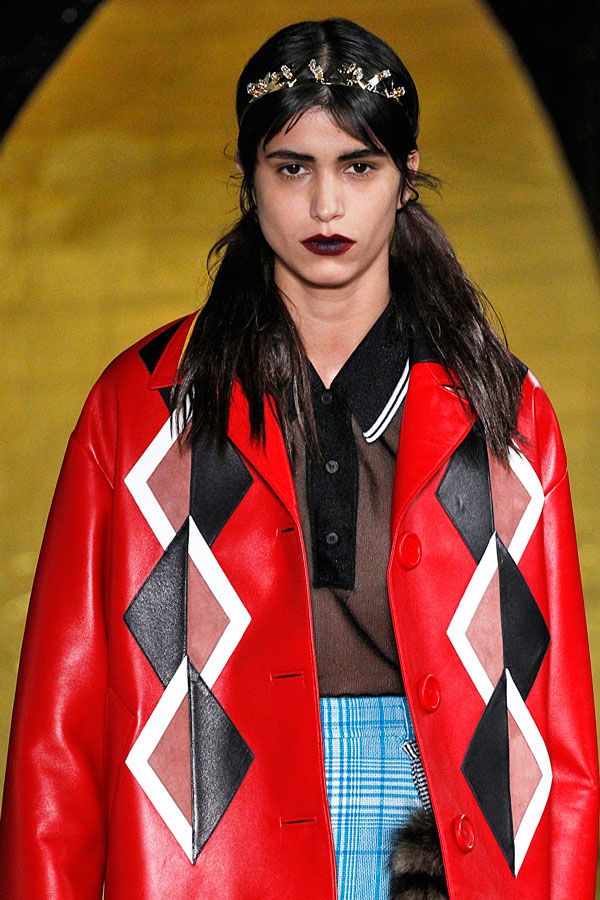 Miu Miu
Miu Miu's show was all about unexpected touches: Lingerie over clothes, an inky ombré lip courtesy of Pat McGrath, and slightly messy, classic pigtails adorned with metal flower crowns.
Lightly mist your low pigtails with dry shampoo or texturizing spray to get the full aery effect. Then, finish with your favorite metallic headband.