VIA GOOGLE NEWS: Hannah Elliott for Bloomberg
While the New York womens' collections have failed to land a car company to replace longtime title sponsor Mercedes-Benz, Cadillac has signed on to become the first-ever automotive backer of New York Fashion Week: Men's.
The agreement, signed to last two seasons, includes producing a variety of related events and providing Cadillac vehicles as shuttles for attendees. Shinola, Amazon Fashion, and Dreamworks have also been confirmed as sponsors for the fashion week focusing on menswear.
"I am very much interested in taking Cadillac into the world of fashion," Cadillac President Johan de Nysschen tells us. "The whole idea of beginning to strengthen Cadillac's position as a lifestyle brand is very much central to our mission. This is a good start. … It should be interpreted as a clear statement of intent that we will walk with a heavy footstep in the fashion world."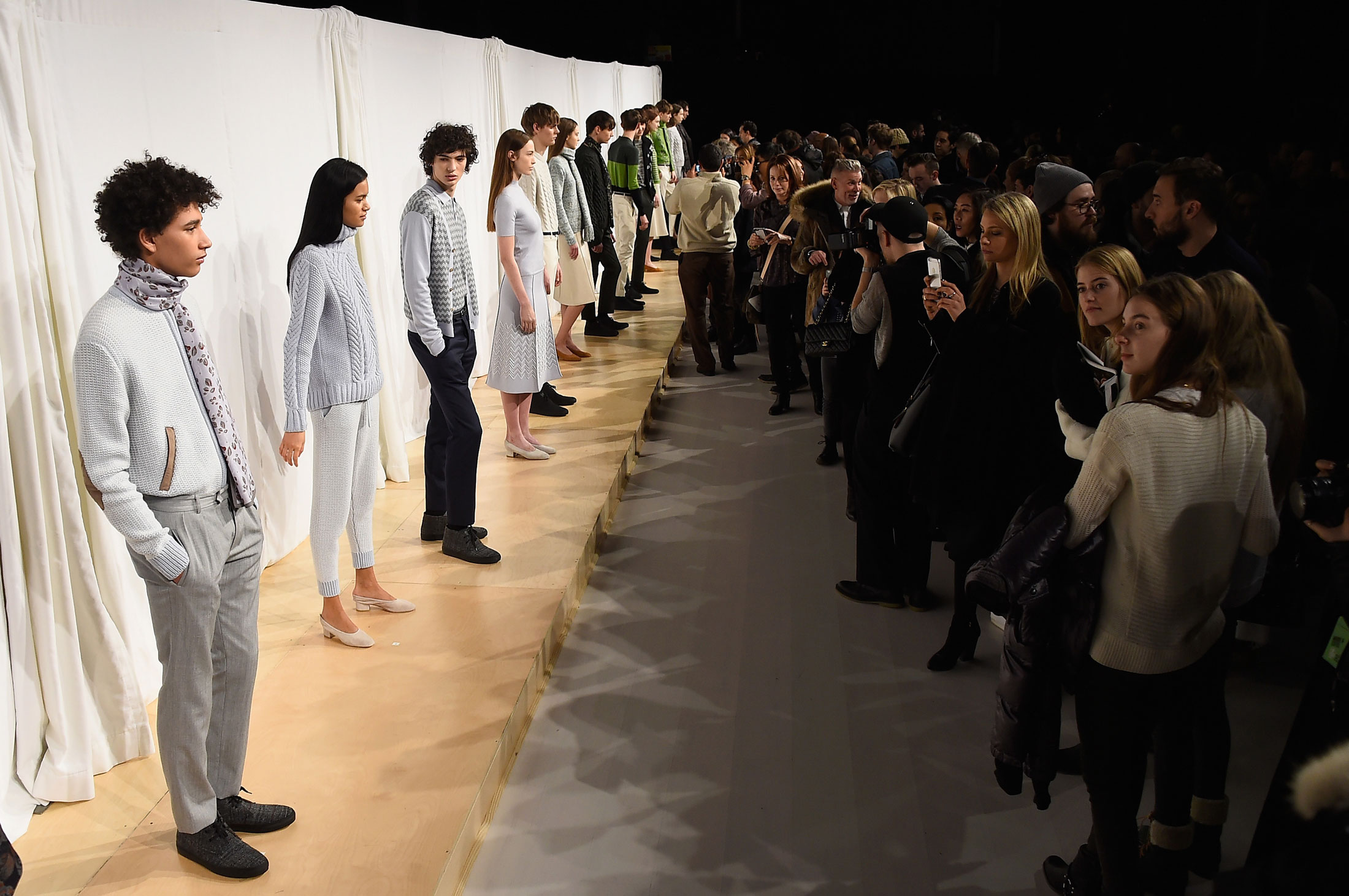 This is a telling move from a 113-year-old brand that was reportedly considering the title sponsorship of what was formerly Mercedes-Benz Fashion Week, which showcases womenswear. Mercedes-Benz ended its title role there earlier this year; the twice-annual event has suffered a deficit of energy since moving from Bryant Park to Lincoln Center in 2010. Many fresh, new fashion brands started showing their wares at off-site locations—often involved with MADE Fashion week.
Earlier this year, Cadillac hosted arguably the hottest ticket during New York Fashion Week, when it allowed Public School to show its Autumn/Winter 2015 menswear and womenswear collection in the automaker's new offices, situated between Tribeca and the West Village.
"We evaluated New York Fashion Week, and we continue to think it's a worthy property," De Nysschen says. "But we weren't ready to figure out how to fully integrate that into our overall marketing strategy."
Cadillac's decision to sponsor men's fashion week (which is backed by the Council of Fashion Designers of America), rather than New York Fashion Week, speaks to its desire to return to the cutting edge of culture. In recent years, the automaker has struggled to revitalize its fuddy-duddy image; last year the average buyer of a Cadillac was 59.5 years old, according to the global information company IHS Automotive—much older than the thirties to early forties age range most desirable to luxury brands.
The men's week sponsorship is totally new—a first. It's an essential first at that, industry insiders say.
"Cadillac needs that cool, fashionable, 'gets it' association to appeal to all consumers, especially Gen Xers and Millennials, who still have a perception of an older brand," Milton Pedraza, chief executive officer of the New York City-based Luxury Institute, said via e-mail from Stockholm.
In addition to the role during men's fashion week, Cadillac will continue as a presenting sponsor of New York Men's Day, a special day formerly set aside during the womenswear-heavy New York Fashion Week to highlight emerging menswear designers. This year, that day will move to July in order to align with NYFW: Men. This will be the second season that Cadillac participates.
New York Fashion Week: Men's runs July 13-16 at Skylight Clarkson Square in downtown Manhattan. A spokesman for Cadillac declined to disclose the amount of the new sponsorship.
Cadillac New York Fashion Week…