Using bold colors, and mixed prints, Veit delivered quite an eye-catching collection. This bright orange sweater, paired with a periwinkle and white polka-dot collared long-sleeve is whimsical with its sparkling pocket embellishments.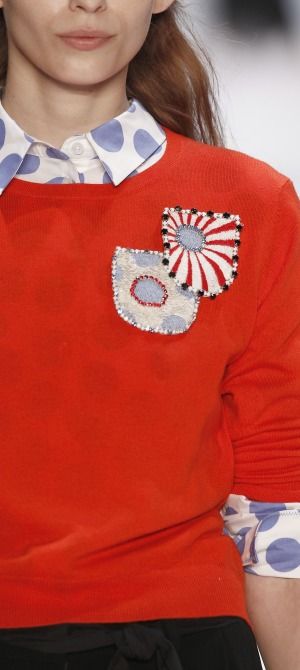 This black and white classic ensemble is made modern and fun with its mixed prints. Polka dots, small skulls and a psychedelic-print clutch infuse personality into this retro sweater and skirt combo.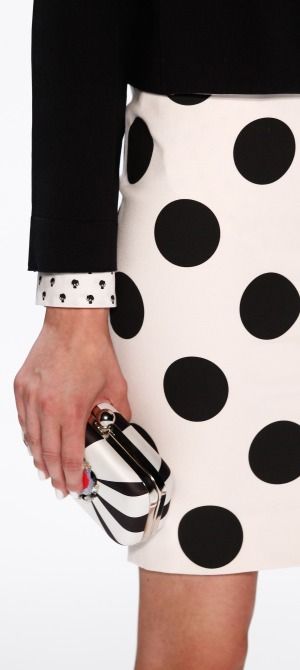 All about the polka dots, Veit mixes this orange and white version with a circus-inspired tiger sweater. Our favorite detail? The chunky gold necklace that peeks from beneath the collar.
A feminine favorite. Veit took the little black dress and gave it a make-over with pastel pink and champagne tea roses.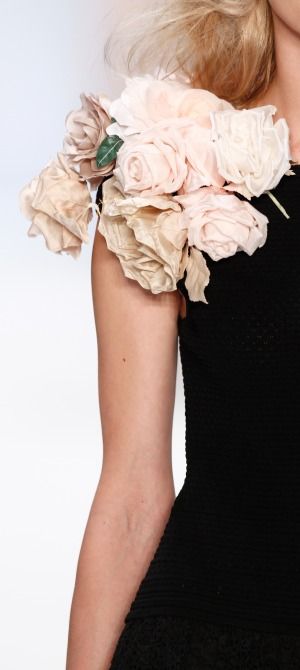 A pearlescent periwinkle trench with layered pearls, silver chains and swarovski-embellished neck pieces? Yes please.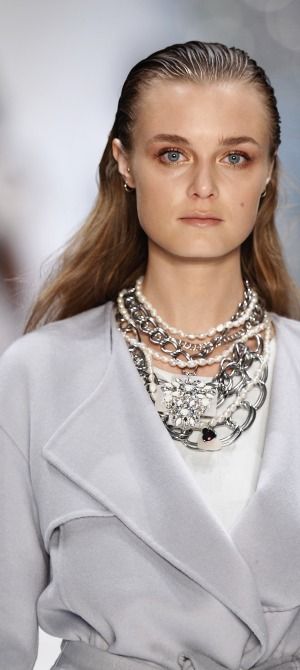 Overall, the Marc Cain catwalk presented a variable mix of whimsy and demure sophistication. Inspired by New York fashion, Veit presented a perfect blend of Wonderland meets Wallstreet.