Gathered:
A top pick for our list of summer dress trends is the gathered dress. Most popularly seen on tshirt dresses and kersey knits, this look adds character and dimension to a simple style. Prints and patterns liven up this look too, and its a perfect look for the beach. You can also create this look yourself by knotting a long tshirt dress at the bottom left or right hemline.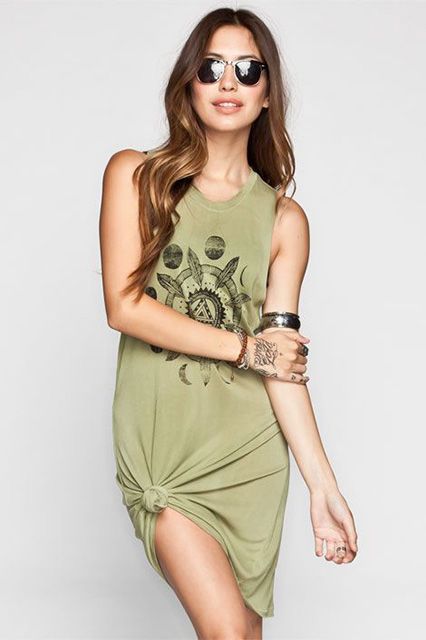 O'Neill Desert Tee Dress, $42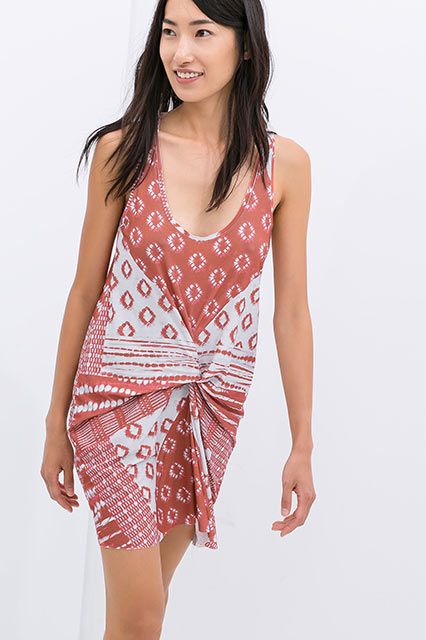 Zara Printed Gather Dress, $49.90
Off-The-Shoulder:
This look is sexy without being too overtly risque. If you have shoulders to show off this season, rock this look with a simple necklace and a pair of wedges or thongs. Opt for a fun floral or tribal print to mix it up and add personality.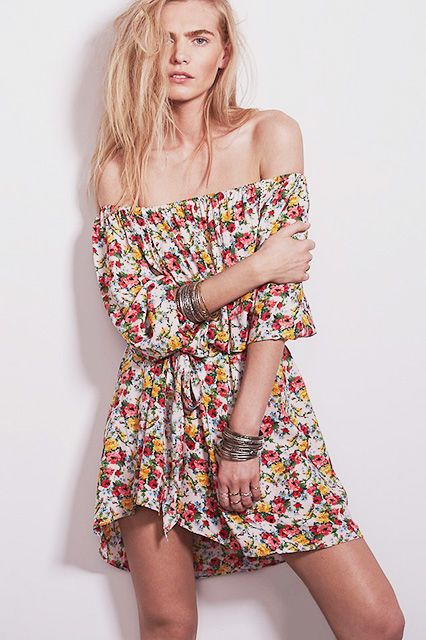 Free People Off The Shoulder Dress, $168
The Slip-Dress:
In a slinkier, sexier version of the traditional spaghetti strapped summer dress, the slip-dress is a good go-to for summer travel. Easy and light weight to pack, the slip-dress is compact and perfect for any occasion to dress up or down. Accessorization options are endless. Opt for a bold solid to be able to mix and match easily.
Pixie Market Mint Slip Dress, $36