Fashion Forward includes numerous catwalk presentations from top regional designers, inspiring talks and panel discussions led by global industry experts and fashion academia, as well as entertainment, through a string of social events and parties.
The event concourse also includes an assortment of accessory designers in the form of The Garden as well as The Fashion Gallery and Fashion Cafe.
Runway shines a light on three designers who presented their latest collections for Fashion Forward, along with our feature spotlight on AMATO by Furne One, which you can read here.
One of our favorites on the catwalk this season was the House of Ronald. Ronald, an emerging British-Lebanese designer, who launched his first ready-to-wear collection – X-Ray – in 2007, gave us exquisite daywear dresses and evening gowns with beautiful, ornate patterns and intricate necklines. Evoking parts of the human body through elaborate embroideries, his aim was to glamorise the inner forms and skeleton as decorative motifs.
This young, edgy creator of a women's ready-to-wear line, is also a gifted couturier of modern, glamorous couture gowns, which was seen in this particular collection. His signature style include bias-cut gowns, elaborate draping, and creative themes of embellishments and embroideries, coupled with a passion for old Hollywood glamour and a reinterpretation of fashion's golden age. Bold and architectural, yet sensual and feminine, his distinctive designs represent a unique interplay of western fashion modes and artisanship with traditional Middle Eastern elements and embellishments.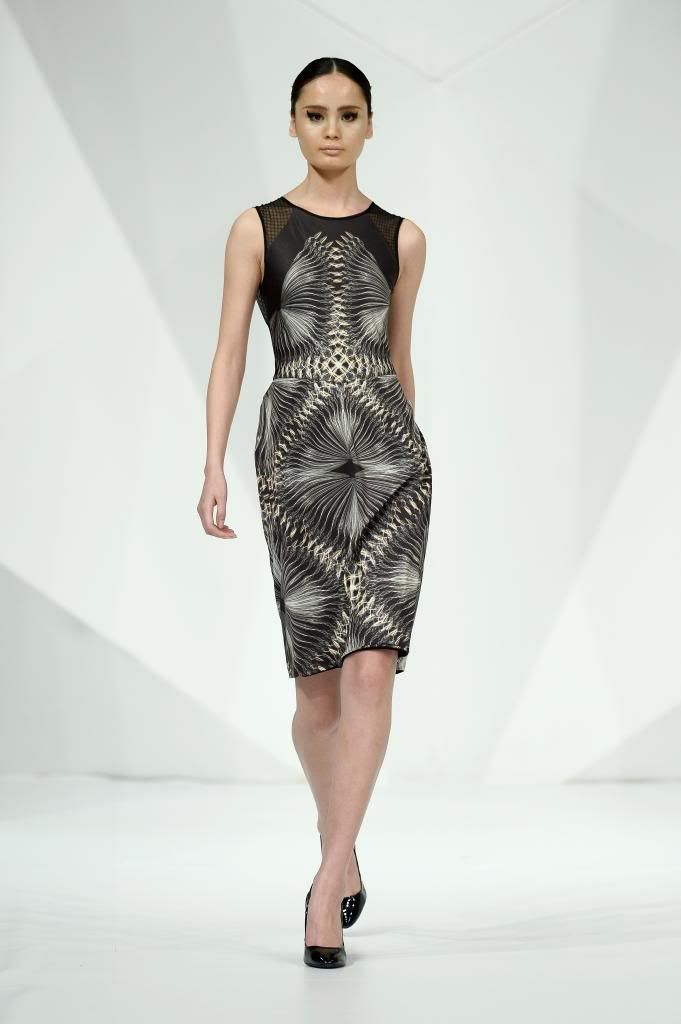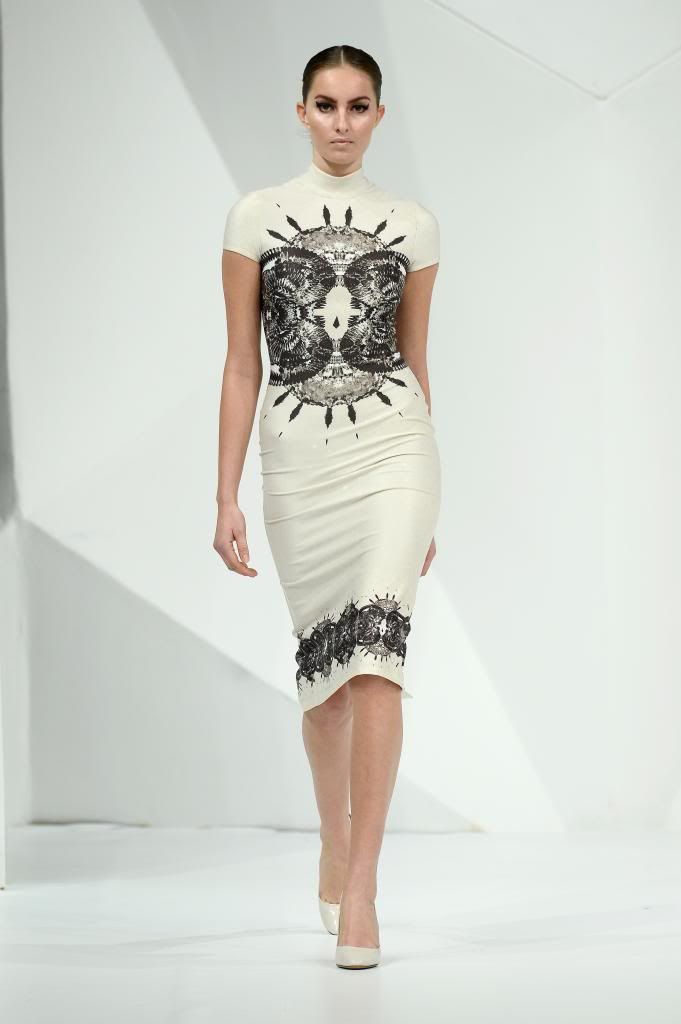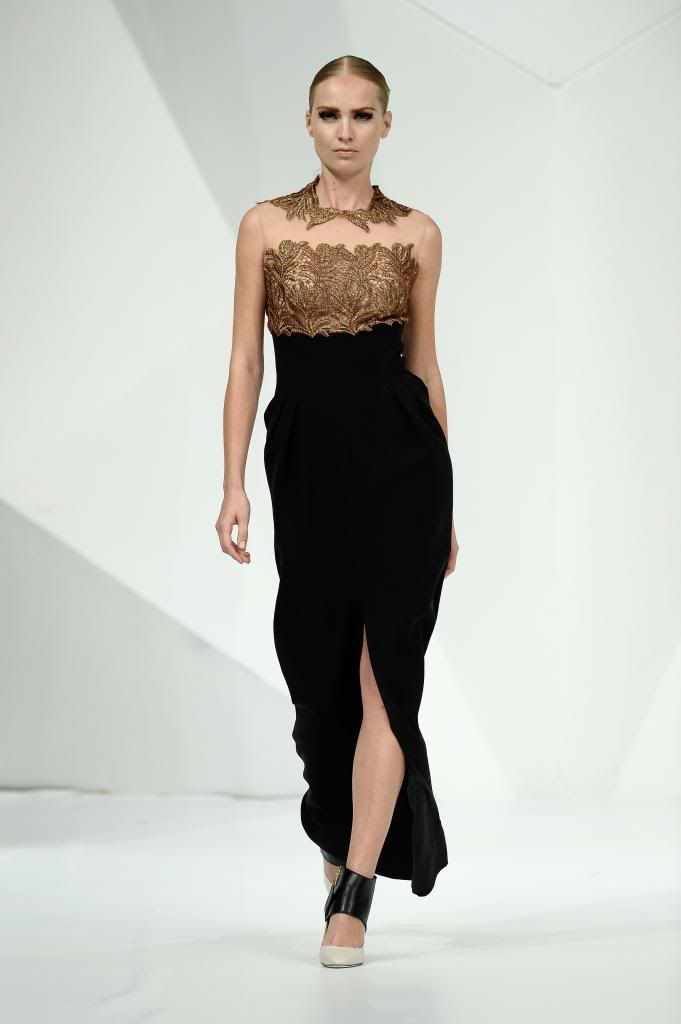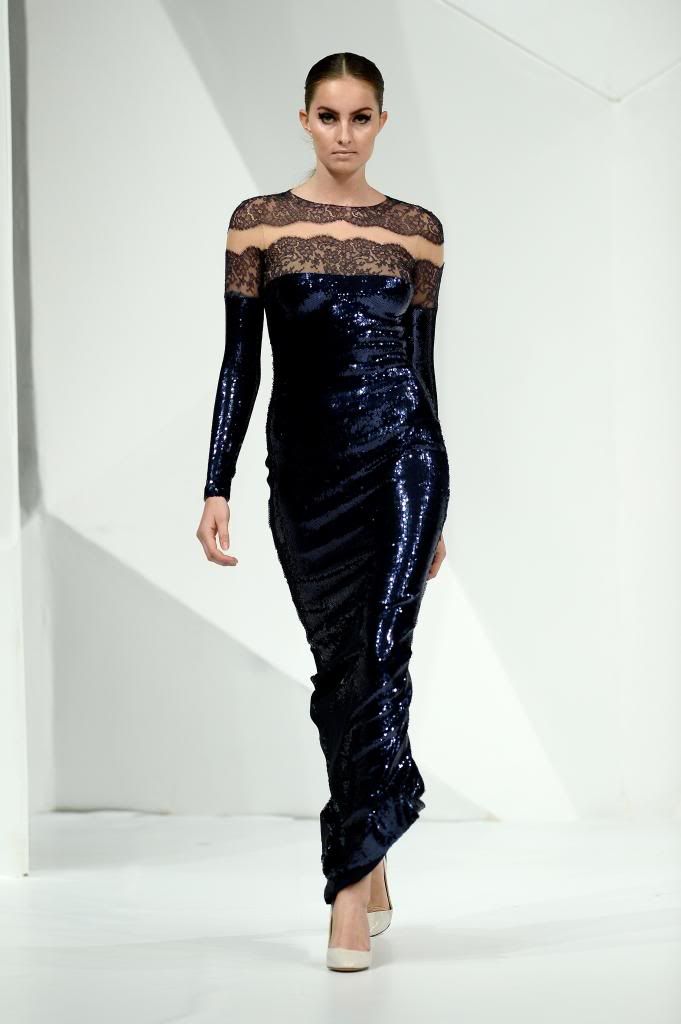 Another standout was Kage. Implementing the popular masculine-is-feminine look of spring 2014, designers Arwa Abdelhadi & Basma Abu Ghazaleh gave us boyfriend inspired separates in oversized button ups, loose fitting trousers and shirtdresses. Founded in 2009, by Abdelhadi & Ghazaleh, KAGE was launched with the aim of empowering women to feel beautiful night and day. Their ultimate goal is to bridge cultures while designing a collection appealing to all. The label is already stocked in various stores. Their success comes down to their vintage-style clothes that emphasize glamor, adorned with embellishments, bringing out the personality of the wearer.
KAGE's designs are based on the designers' affinity to create clothing that allows for freedom of self-expression and individuality. The designs tend to be inspired by a mix of magical worlds and bohemian wealthy socialites. Lace, velvet, furs, luxurious tweeds and metallic embellishments stand out in these fun, stylish silhouettes.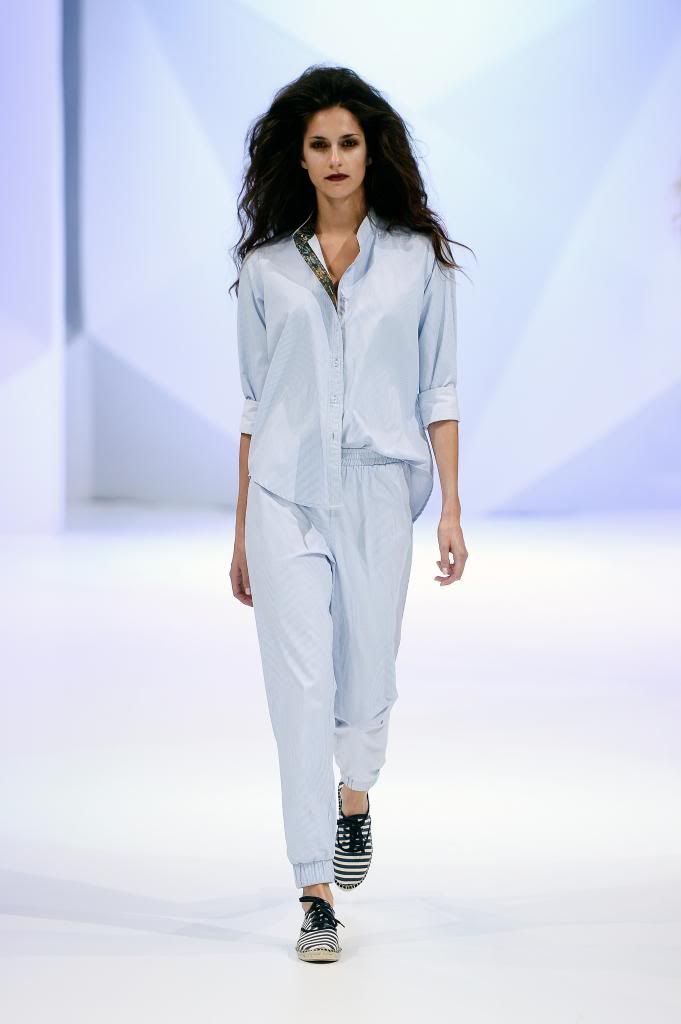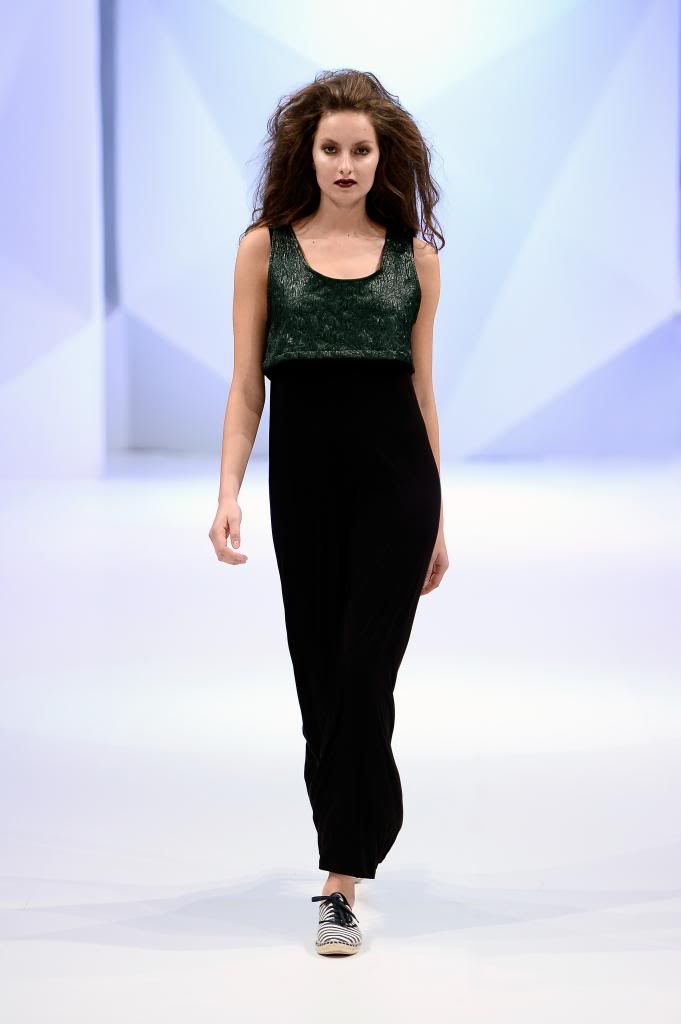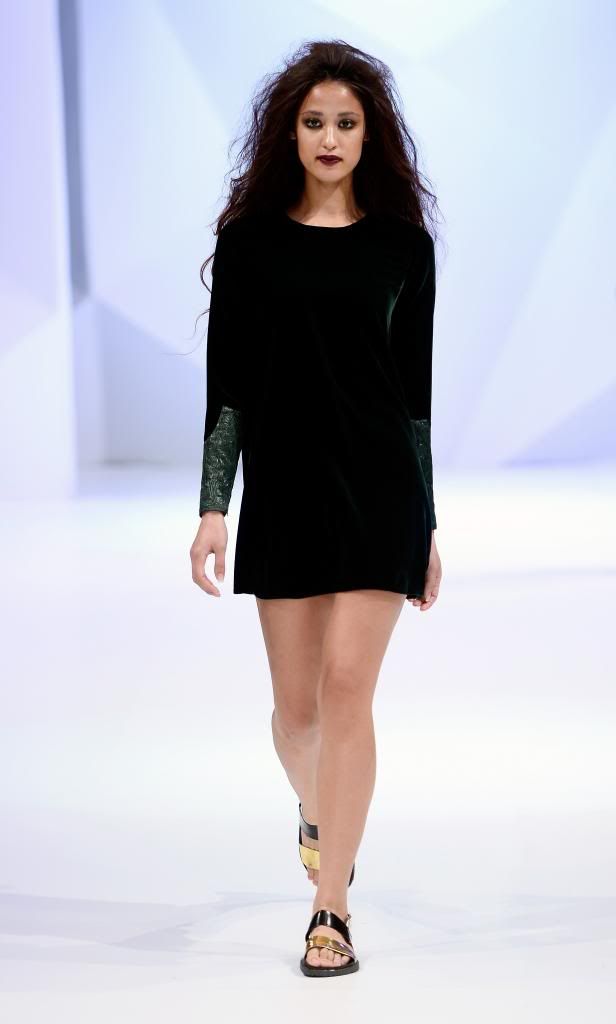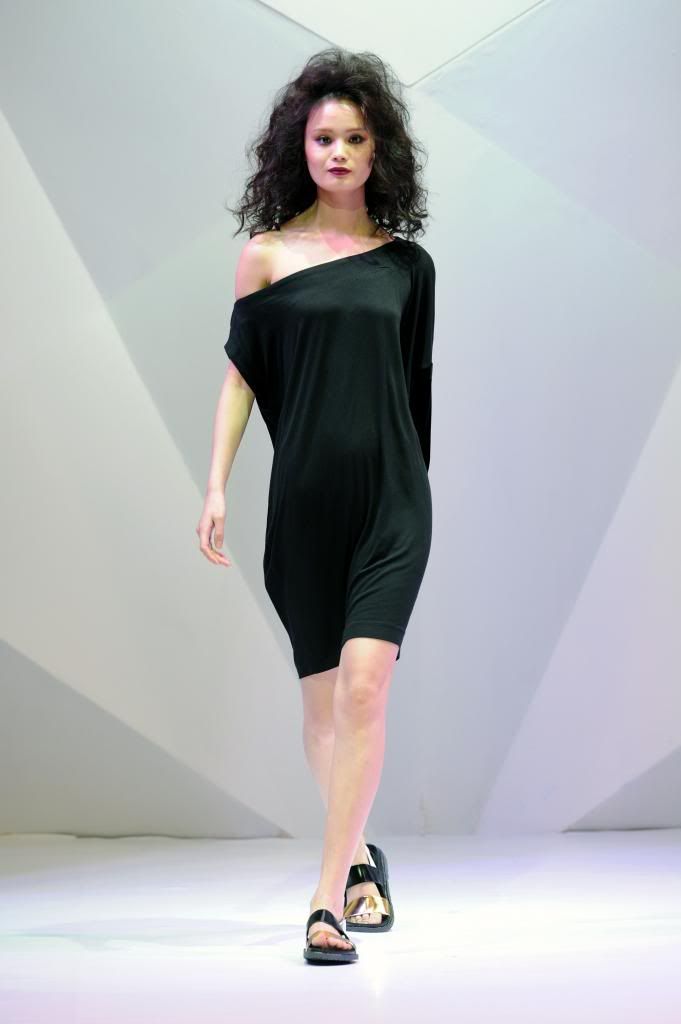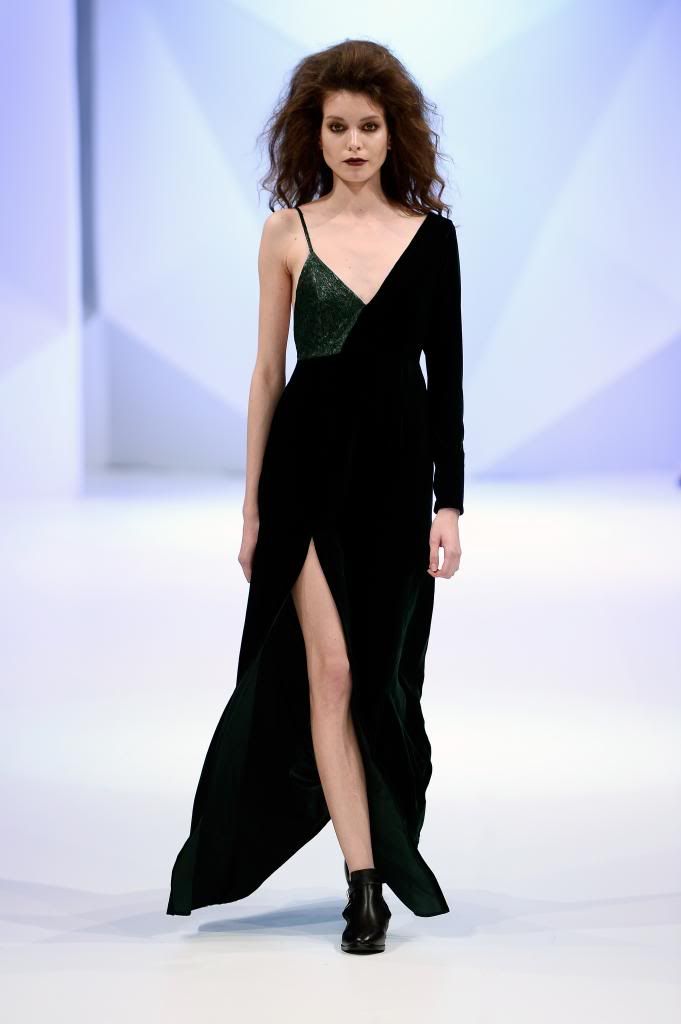 And last but certainly not least, we feature the three time "Designer of the Year" award winner, Essa Bhagoorwala. After graduating with an MBA in marketing management and economics, Essa honed his skills with traditional pattern cutters and tailors in Dubai. An insatiable appetite for fashion pushed his creativity, which knows neither formal rules nor traditional concepts. Utilizing vintage fabrics and rare vintage trims, sourced from Asia and Europe, Essa incorporates these details to enhance and draw attention to the delicate feminine form. From feather embellished metallic dresses to old Hollywood style furs and sequin ensembles, Essa's designs consistently try to weave together the traditional and the modern by relying on materials and prints that have iconic cuts and are universally flattering.