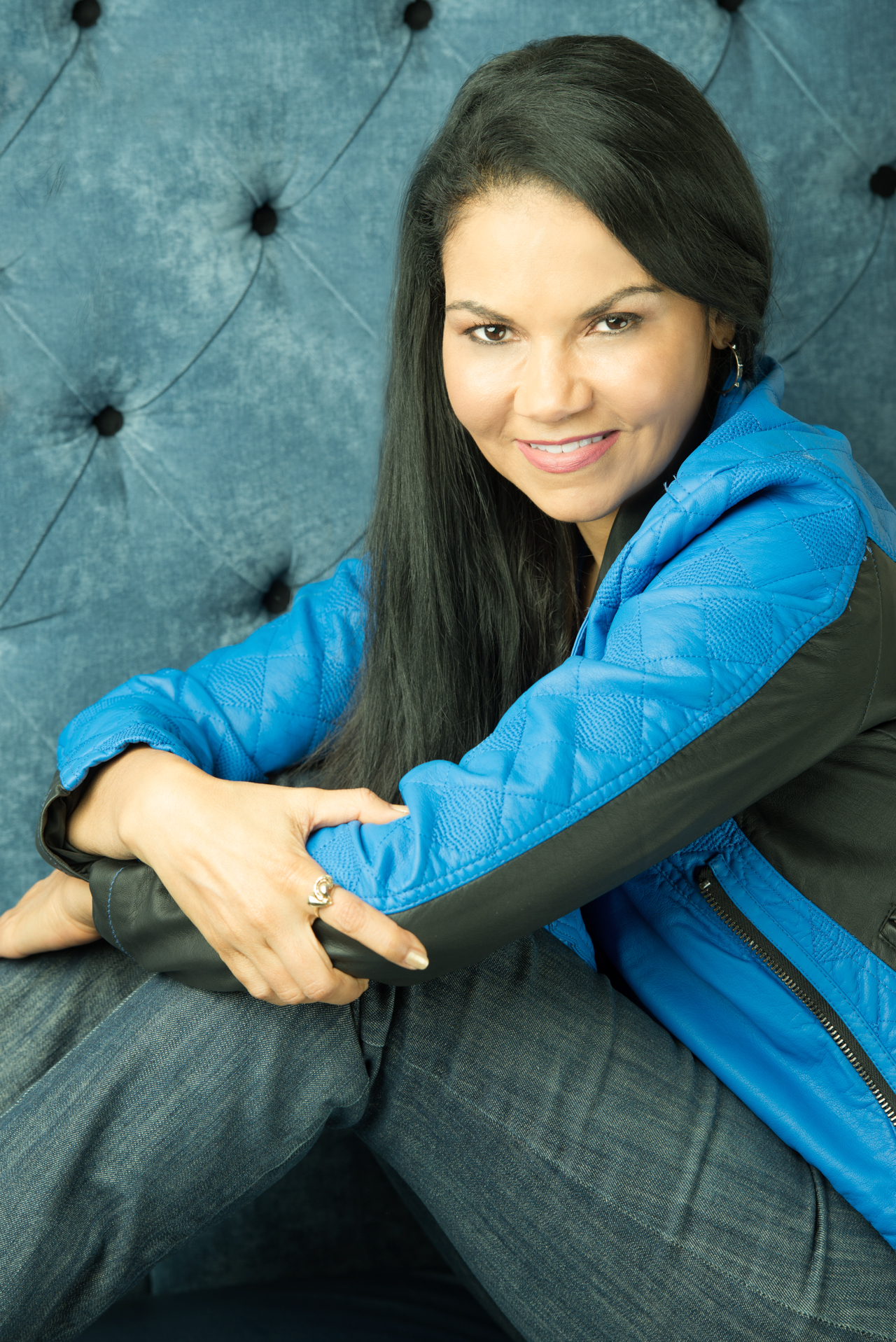 Congratulations on your film premiering at the Tribeca Film Festival. We hear this is one of your first carpets. Are you excited to get all glammed up?
Yes. Very much so. I plan to get my makeup done and hair, but I haven't picked out a dress yet. It might be one of those poofy little bo beep dresses or a long gown.
What is your favorite part about dressing up for the carpet?
I like the pampering part of getting my makeup and hair done. The dressing up part is best when there's a designer involved. I like going through fashion magazines to see what the latest trends are in heels.
Anything you are nervous about?
Walking in heels and I'm also afraid that my makeup will melt from the lights on the red carpet. I've been researching how A-list celebrities pose. Jennifer Aniston really knows how to pose so I've been practicing the over the shoulder look.
How was it filming Summer of Blood? Are you close with your castmates?
I made lots of friends on the set. I got to know Anna Margaret Hollyman who starred in an indie film named White Reindeer and it turns out we are both from Texas. I also got to say hello again to Alex Karpovsky from HBO's Girls because he dropped by on the set when we were filming one of my scenes.
Any fun stories from set?
I am always on a strict diet so the bread eating scene that is in the trailer was hard because I couldn't swallow. I never eat bread so I had to chew and then spit it out. Also, during that scene, Onur Tukel (the star and director,) was really grossing me out with disgusting food tricks like letting lettuce and sauce dribble, so it was hard not to laugh.

We saw some of the vampire makeup in the trailer. How long did it take to get vampire ready?
It took an hour to be fitted with fangs. That was the longest part. Then everyone was outfitted with contact lenses that made us look like zombies. We all took turns taking showers because the blood was so thick in our hair. Some even got on my shoes but it was easy to rinse out.
As you may know, we are a fashion magazine and we hear you are into fashion and beauty. With Spring finally arriving, what are some of your 'must-have' items this season?
A striped Nautica shirt, an off the shoulder dress, boxy shorts, cat eye sunglasses, espadrille shoes, gem studded dress, tiny lady shoulder bag, high waisted jeans, white shirt dress, ballet flat

How would you describe your personal style?
Sexy and classic
Who are some of your favorite designers?

Marc Jacobs, Michael Kors, Tommy Hilfiger, Tory Burch, Salvatore Ferragamo, and Moschino. I could go on and on.

Within your career, you must have had some long days on set whether doing your on-air hosting or acting, If you could only bring one beauty product out of your trailer to have on you, what would it be?
Lipstick. I have a bright pink Urban Decay lipstick that pops on camera no matter how sleepy I feel on set. I also slap on a little Beauty Flash Baum from Clarins because it brightens in between takes.
Summer of Blood premieres at the Tribeca Film Festival on Thursday, April 17th. See more about Juliette on www.juliettefairley.com.