Founded by Sarah Ehrlich, the brand uses only all natural, world-class ingredients from local cultures with PROVEN formulas helping make your skin look more youthful and radiant than ever before. The line currently features four amazing products: Beauty Nectar, Natural Clear Skin Cleansing Sponge, Natural Facial Mask and the Natural Moisture Hydrating Crème.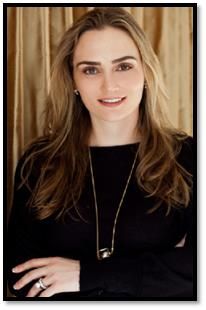 Beauty Nectar, a drink by Ashieda, is a unique product unmatched by much of what is on the market today. The drink is specially formulated and clinically proven to hydrate and renew your skin from the inside out. More than 80% of our skin is composed of collagen, but as we age the protein naturally reduces, causing unwanted fine lines and wrinkles. Beauty Nectar is a great-tasting collagen drink that is 100% natural and made without sugar, chemicals or additives, providing the highest grade of hydrolyzed collagen. Available in a 10-bottle box, you will see a reduction in fine lines and wrinkles and well as an improvement in overall skin tone.
Another product that stimulates collagen generation is the all-in-one Skin Renewal Mask. This easy to use at-home mask, made from all-natural vegetable fibers, addresses all aspects of anti-aging in just one treatment with instant and lasting results. The Skin Renewal Mask is clinically proven as safe with 67% of users seeing improvement in skin surface in only 6 months.
When Ashieda founder Sarah Ehrlich isn't trotting the globe finding the next ancient beauty secret, she is a passionate philanthropist. In 2012, she helped start Help for Orphans International, a nonprofit charitable organization with the objective to establish schools and living facilities for orphaned children in underdeveloped countries to better their well-being and empower each for success.
For more information on the ASHIEDA beauty line visit https://www.ashieda.com/
For more information on Help For Orphans visit: http://helpfororphans.org/