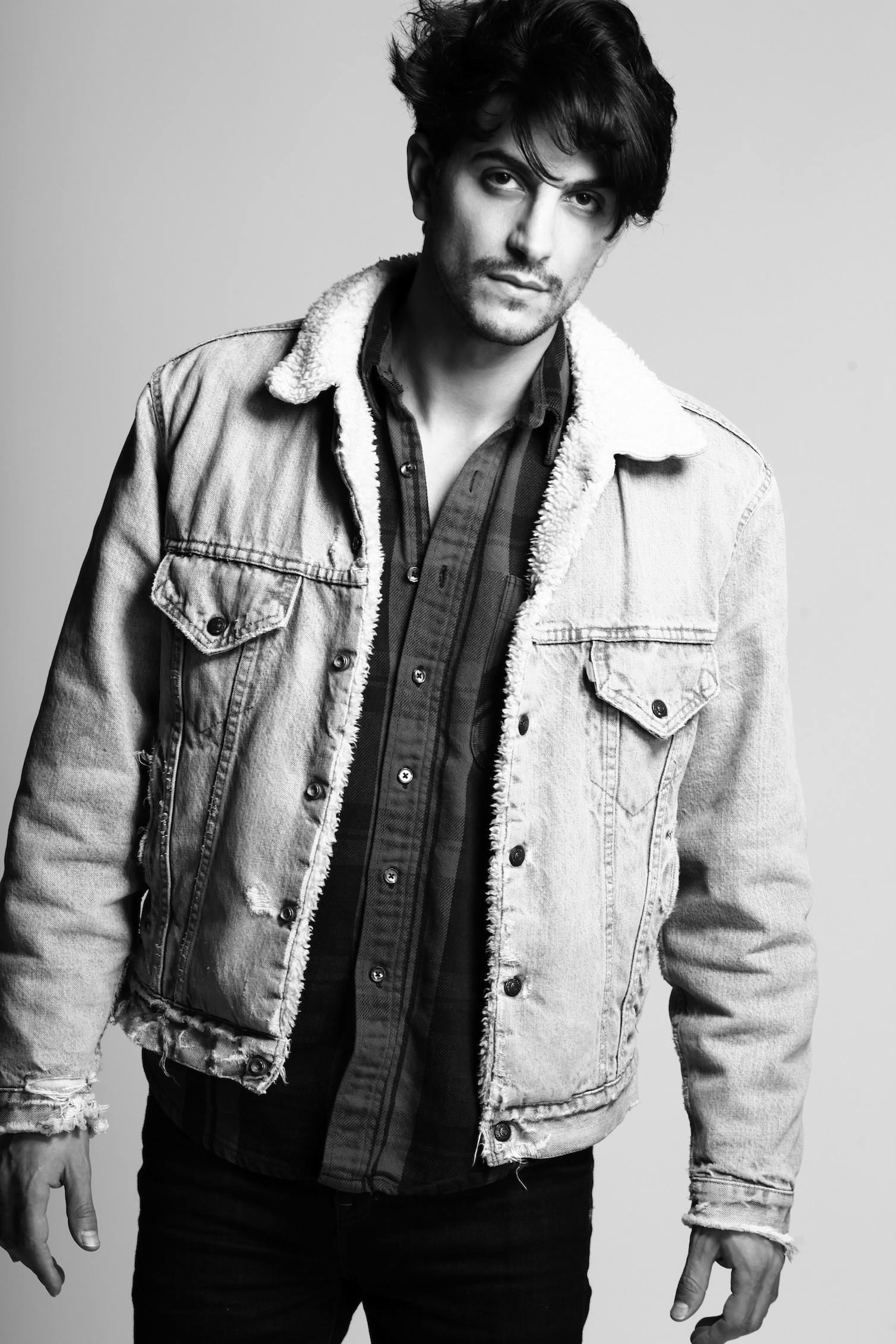 With a new album set for release on July 15th and two new original tracks as part of a summer single compilation, music phenomenon Aitan has Hollywood buzzing. His debut single, "Nothing Without You" showcased his skillfully crafted lyrics and melody. For the single, he created a story-like music video that has even prompted major networks to ask if the video is a short film. Aitan is involved in every step of the production of his music videos to ensure they create a unique experience for the audience– something that is unlike other artists in the music industry. Check out our interview with this sensational star to learn how he first got interested in music, his unique fashion style, and what fans can look forward to this summer.
As a rising star can you tell our readers when you first got interested in music and who has had the most influence on your sound?
I was first interested in music when I was 12 years old and played my first note on a piano. When I learned to play, I felt I spoke a new language that words could not express. The Beatles are my key influence along with everything I grew up listening to and surrounded my daily life, a mix of gangster rap, classical music and pop. I love almost all music.
Being a musician you must be very creative, do you think that has an effect on your fashion style?

I feel fashion is a strike of electricity that infuses music with a visual identity. It has a tremendous influence on culture as an artform that synergizes with music.
How would you describe your personal style?

My personal style was really effected by my natural tendency to lean toward clothing from the 1950's. I really enjoy the clean and classic retro style of 1950's clothing. I felt the kids of that era, who I made friends with growing up, really had fun in a style that I could relate to.
You mentioned some of the people that have influenced your music, is there anyone that has had an influence on your fashion style?

A person who had charisma and style that helped shape my fashion opinion of style is early Elvis Presley and Eddie Cochran. I really gravitated to that look.
Who are some of your favorite designers?

I really appreciate clothing designs by Theory, Christian Dior and John Varvatos this season.
What can we look forward to next from Aitan?

There is a lot to talk about in the what's to come by Aitan department. I created 3 more original video concepts that combine my music and filmmaking abilities. I promise to only put story's that are truly unlike what is currently out there and entertaining enough to be worth taking the time to watch. Everystep of the way from the beginning I write my songs to the time devoted to the sketching the storyboards, shot lists all the way through to the final touches, I am personally sculpting an experience for the viewer unlike any other artist that I know of with my original music and film concepts.
The "Top of the World" film choreographed to my music is set to release this month which is a story about a middle aged man who is discharged from his job after 10 years, he snaps, and becomes his alter ego a vigilante who decides to rob drug dealers and give the money back to the homeless.
I am currently filming at Universal Studious for 2 more surprise videos that are set to release very soon.
The New Album set for release July 15th and I will also be releasing 2 new original tracks on a New Summer Single compilation set for an announcement very soon. So spread the word and stay tuned I may be coming soon to venue near you. Go to www.facebook.com/Aitanmusic or www.AITAN.com for more info.
Is there any last advice you would like to give your fans?

Be strong and stay true.