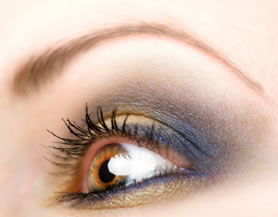 Changing your makeup style for summer is just as important as changing your wardrobe. Just as you're wearing lighter shades and fabrics in warmer weather, so should your makeup be lighter and more natural in the summer months, and mascara plays no small part in creating a lighter, more natural look. Makeup trends will come and go, but keeping your lashes light and natural will always make a classic look in summer. Besides, mascara should be changed every three months to keep your eyes healthy, so changing your mascara with the seasons should be just as simple as changing your wardrobe.
A great tip for keeping your lashes looking their best in the hottest months is to use waterproof mascara. Whether you're spending the day at the beach and swimming in the ocean or simply sweating under the hot summer sun, waterproof mascara will keep the makeup on your eyelashes and not under your eyes. Plus, waterproof mascara is easier than ever to remove now that there are a wide range of eye makeup removers specially formulated for waterproof mascara available.
For daytime wear, keep mascara light with one coat of mascara. If you have fair skin or lighter hair, you may find success experimenting with brown shades of mascara, which will better compliment your skin tone and help give you a warmer, lighter look. You may also want to try clear mascara, especially if your lashes are naturally darker. Clear mascara can help keep your lashes in place while still giving you a light, natural look for the warmer months.
Evening makeup can always be more dramatic that daytime wear and this is also true in the warmer summer months. For evening makeup, apply two coats of mascara to help the lashes stay in place and bring more attention to your eyes. Black is always acceptable for evening wear, no matter the skin tone, as it helps to create a more dramatic look and can give your eyes the appearance of being whiter.