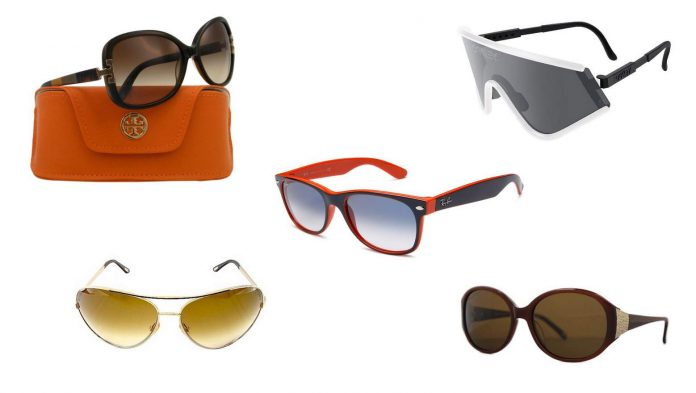 In anticipation of the 'International Sunglasses Day', Edel-Optics reveals the shapes, colours and features that are on trend this year.
'This summer, we shall see glasses in panto or butterfly styles everywhere,' says Phil Thomas, vision specialist at the online opticians Edel-Optics . Men and women alike are going for round frames with lenses that are slightly flattened at the top. 'Ladies like their glasses a little larger and more feminine. But this year, the glasses will not be quite as oversized as last year,' Thomas says about this year's trend for the lifestyle accessory, which even has 27 June dedicated to it as 'International Glasses Day.'
New trend: matt colours and tinted lenses: In addition to rounded shapes, frames in matt colours are playing a large role – in line with the matt vehicle colours that have become popular of late. 'This makes the model appear softer and more understated,' explains glasses expert Thomas. Models with mirrored lenses are a totally different matter. While the colours blue, orange and green continue to dominate, the new thing this year is the so-called graduated mirror finish, which means that the glass becomes gradually more transparent towards the bottom. A small help to all those who are desperately trying to look the other person in the eye.
Niche market: sustainable sunglasses: According to Edel-Optics expert Phil Thomas, there is also a new trend emerging with respect to the materials used in the manufacture. The frame of a pair of 2016 sunglasses is no longer made from a single material. The arms could be made from plastic, for instance, but the rims and bridge from metal. There are even sunglasses for vegans this year, which do not involve any animal products in their manufacture. Fair-trade wood is being used instead. 'But this market is still very limited,' says Thomas.
Anybody who wants to play it safe will choose a classic, such as the Ray Ban aviator glasses. This year, the glasses company has combined the two models Round Metal and Club Master to produce the Club Round, which can even be combined with coloured lenses. 'We dug down deep into the trend chest for this,' says online optician Thomas.
In the Gucci range, floral patterns and the famous red-green colour combination are immortalised in the glasses' arms. Versace, for its part, has its aficionados sport its logo, the head of Medusa, on their faces this year. And sunglasses from Burberry are also gaining in popularity – 'not well-known as a glasses designer normally, but making great strides this season,' according to Thomas. People also increasingly reviving grandma's frames with new lenses and a little beauty treatment.
For more details visit: http://www.edel-optics.com (UK)