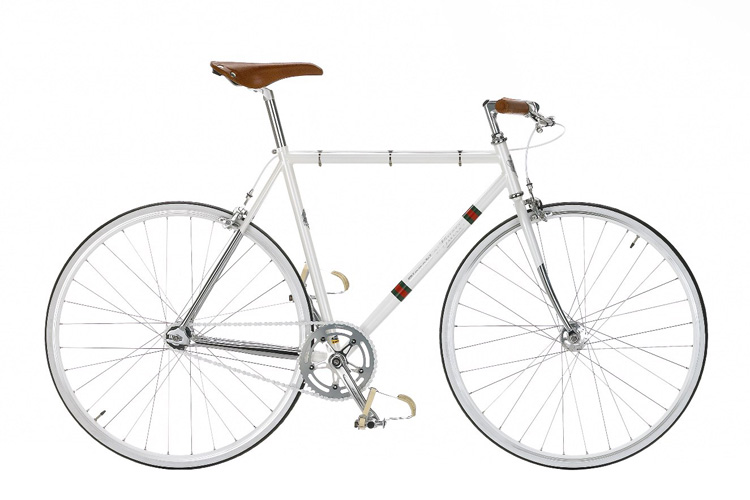 Need something to stand out in the city?
Gucci and Bianchi are proud to unveil the exclusive Bianchi by Gucci bicycles designed by Gucci Creative Director Frida Giannini. This new collaboration joins two uniquely Italian traditions of design and craftsmanship, from leaders in their respective industries.
The Bianchi by Gucci is available in two models, both with Gucci's signature green-red-green web stripe. The white hydro-formed steel single-speed bike is ideal to move in the city with elegance. The frame features customized leather grips and saddle as well as Gucci detailing. The matt black carbon fiber monocoque model is an urban/off-road bike with carbon fork and disc brakes. It is the perfect model for a weekend getaway, fit for riding both in the city and in the countryside. Giannini has also designed a series of accessories to complement the bicycles, including a helmet, gloves and a water bottle.
A RUNWAY favorite.