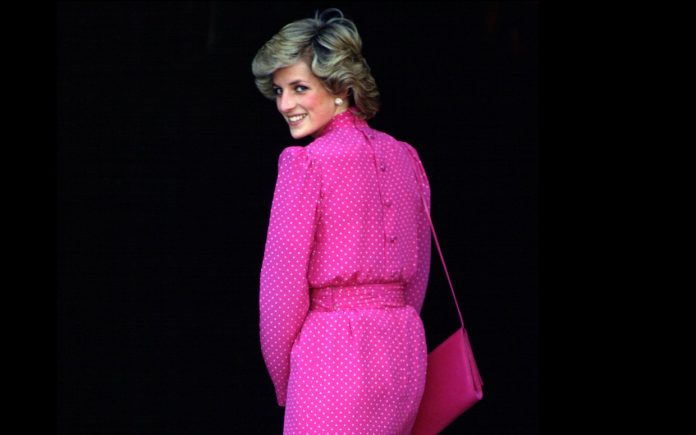 It's shaping up to be a year of aristo wardrobes on display. Kensington Palace plans to examine Princess Diana's style with a big show set for February, marking 20 years since the royal's death in 1997.
The announcement of "Diana: Her Fashion Story" follows the news that Chatsworth plans to showcase 500 years of fashion, textile and clothing from the archives of the Dukes of Devonshire with an exhibition scheduled for March.
Kensington Palace, Diana's former home, will host the two-year show that aims to trace the evolution of her style, from the more romantic outfits of her first public appearances to the glamorous ones she embraced in later life as she became ever more confident about her style and friends her favorite designers included Gianni Versace and Bruce Oldfield.
The Estée Lauder Cos., a longtime supporter of programs at Kensington Palace, is the show's sponsor.
"Everything Diana wore was closely scrutinized, and the exhibition will explore how she navigated her unique position in the public eye: Learning to use her image to engage and inspire people, and to champion the causes she cared about," organizers said.
Pieces to be displayed include evening gowns worn on engagements in the Eighties, along with the Catherine Walker suits that made up Diana's working wardrobe in the Nineties.
The palace said the princess' relationship with her favorite designers will be explored through a display of some of their original fashion sketches, created for her during the design process.
On show will be the pale pink Emanuel blouse worn for Diana's engagement portrait by Lord Snowdon in 1981, and Victor Edelstein's ink blue velvet gown, which Diana wore when she danced with John Travolta at the White House.
A blue tartan Emanuel suit, worn for an official visit to Venice in the Eighties, will go on display in public for the first time. The suit, a rare example of the princess' daywear, was only recently rediscovered and acquired by Historic Royal Palaces, the charity responsible for Kensington Palace, at auction.
The show will open on Feb. 24.