GOOD TIMES AT Davy Wayne's – Hollywood
Funky '70s retro bar with era-appropriate garage sale decor, an Airstream trailer & backyard BBQ.
Address:
1611 N El Centro Ave, Los Angeles, CA 90028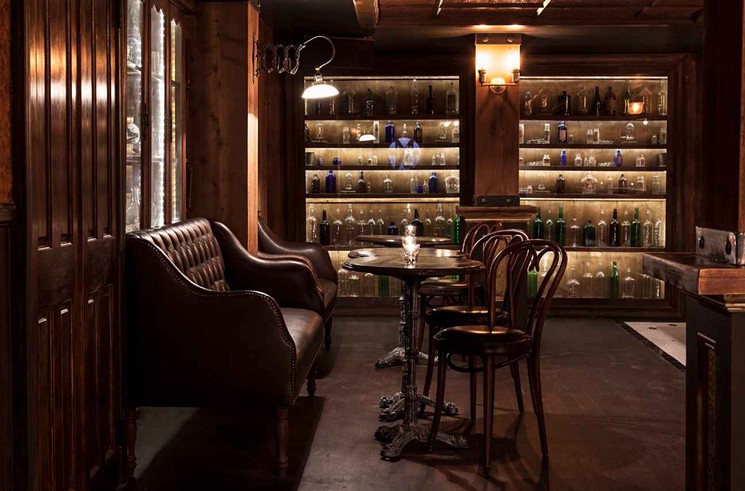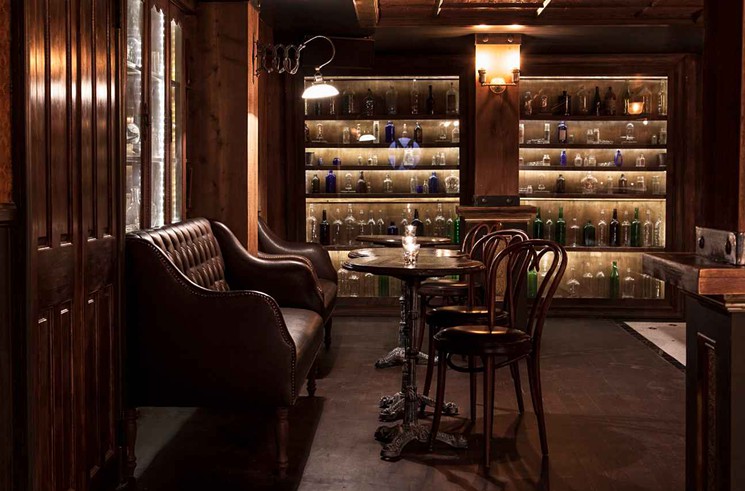 BEST FORTH OF JULY PARTY
Dirty Laundry – Hollywood
Trendy nightclub in a former speakeasy with DJs, dancing, inventive drinks & sly house rules.
Address:
1725 N Hudson Ave, Los Angeles, CA 90028
BEST PARTY NEXT DOOR
NO VACANCY. Hollywood
Swanky, shadowy bar mixes sophisticated cocktails amid decor recalling the bygone days of Hollywood.
Address:
1727 N Hudson Ave, Los Angeles, CA 90028
Big Bear Lake: 30th annual Independence Day Fair and Craft Show, 10 a.m. to 5 p.m. July 4, Big Bear Convention Center, 42900 Big Bear Blvd. 800-585-3000, www.bigbearevents.com. Also, fireworks between 8:45 and 9:15 p.m. July 4 on the lake off of Pine Knot Landing. 800-424-4232, www.bigbear.com
Burbank: An American Celebration at the Starlight Bowl, with music by the Kings of 88 and Stone Soul, July 4 at 6:30; fireworks, 9 p.m. $20-$25. No ticket sales on the day of the event. Parking opens 4:30 p.m. ($8, cash only). Gates open, 5:30 p.m. 1249 Lockheed View Drive. 818-238-5300, www.starlightbowl.com
Claremont: July 4 pancake breakfast 7 to 10 a.m., $5, may be purchased day of event, Memorial Park, 840 N. Indian Hill Blvd. Freedom 5000 5k/1k run/walk, 7:30 a.m., $40 over 13, $20 for 12 and younger, register at active.com. Flag-raising ceremony, 10 a.m. T. Willard Hunter Speakers Corner, 10:45 a.m. to 3 p.m. Parade begins 4 p.m. at 10th and Indian Hill, turns right on Harrison Avenue and concludes at Larkin Park. Food vendors, live entertainment at Memorial Park, 840 N. Indian Hill Blvd. Concert with the Silverados and fireworks show, 6:45 p.m. Strehle Track, Pomona College, North Mills Avenue. Doors open 6:30 p.m. Tickets $10, may be purchased in advance at several local vendors, $12 at the gate, free for children 3 years old and younger. 909-399-5460, www.ci.claremont.ca.us
Irwindale Speedway and Event Center: Night of Destruction and fireworks, gates open 4 p.m., event starts 7 p.m. Saturday, July 2. $15 day of event, $10 online, $5 children. 500 Speedway Drive. www.irwindalespeedway.com
Long Beach: America Coast to Coast will thematically bring all parts of the country to the Queen Mary for a July 4 celebration that concludes with a fireworks show set to music. Country, New Orleans, hip-hop, Hawaiian and other music genres performed throughout the day. Event runs 2 to 10 p.m. $44 adults, $24 ages 4-12 in advance (add $5 to each on the day of the event. 1126 Queens Highway, Long Beach. 877-342-0738, www.queenmary.com
Los Angeles: Fourth of July community festival and fireworks show at Exposition Park, with games, food, music and rides. Noon to 10 p.m.; fireworks, 9 p.m. South lawn (at Bill Robertson Lane), 700 Exposition Park Drive. www.lacoliseum.com
Los Angeles: Grand Park + The Music Center's 4th of July Block Party, with live music and food vendors on five city blocks (Spring to Hope and First to Temple streets), 2 to 9:30 p.m.; fireworks about 9 p.m. Music stages at the Music Center Plaza (between Hope Street and Grand Avenue) and on Grand Park's Performance Lawn (between Grand Avenue and Hill Street). Free admission. No alcohol or outside beverages allowed (free water filling station for empty bottles) and no chairs. Check website for concert lineup, parking and transportation options, other rules and park map. 200 N. Grand Ave. 213-972-8080, www.grandparkla.org
Los Angeles: Hollywood Bowl fireworks spectacular with Chicago and the Hollywood Bowl Orchestra. July 2-4, 7:30 p.m. $14-$265 (plus fees). 2301 N. Highland Ave. 323-850-2000, www.holly­woodbowl.com
Ontario: Parade begins July 4 at 9 a.m. on Euclid Avenue in downtown, music at 10:30 a.m. at the bandstand, 10:30 a.m. All States Picnic, 5 to 9 p.m. festivities at Westwind Park, 2455 E. Riverside Drive, free. 909-395-2020, ontarioca.gov
Pasadena/Rose Bowl: Parking lots open 9 a.m. July 4. Festival outside the stadium begins at 2 p.m. Music from Liverpool Legends, stadium opens 6 p.m., TNT motocross riders at 6:35 p.m., opening ceremonies at 7 p.m., fireworks at 9 p.m. Tickets $13-$25, children younger than 5 are free. Email legacy@rosebowlstadium.com. Event parking is $30 per vehicle, $40 for preferred. Rose Bowl, 1001 Rose Bowl Drive at North Arroyo Boulevard, Pasadena. 800-745-3000 or www.ticketmaster.com.
Pomona/Fairplex: July 4 from 8 to 10 p.m., includes monster trucks, motocross and fireworks at the Fairplex grandstand. Tickets are $18-$25, ages 2 and younger free, available at www.fairplex.com. Fireworks and buffet, $48-$58, $28 for ages 3-12, ages 2 and younger are free. Parking is $10 at Gate 17, on Fairplex Drive, gates open 5 p.m.
Redlands: July 4 celebration at Sylvan Park with food, games and music. Parade around the park at 10:30 a.m. Park activities wrap up by mid-afternoon. At 6 p.m., gates open at the University of Redlands' Ted Runner Stadium for the annual show, which begins at 7 p.m. with a flag ceremony, flyover by a C-17, and skydivers landing at the center of the stadium. Music by the Soul Shake starts at 8 p.m. Pyro Spectaculars by Souza fireworks show at 9 p.m. Sylvan Park, 601 N. University St., Redlands. Ted Runner Stadium, University of Redlands, East Brockton Avenue at North Grove Street. bit.ly/redlands4th
San Gabriel: Parade starts 9 a.m. July 4 at Plaza Park, 428 S. Mission Drive, in front of the San Gabriel Mission and continues north through the Mission District and ends at Smith Park, 232 W. Broadway. Kids are invited to decorate their tricycles, bicycles, scooters or walk in the parade. No registration needed. Activities at Smith Park include a watermelon-eating contest, games, entertainment and barbecue and other food vendors. 626-308-2875.
Santa Barbara: Spirit of '76 parade, 1 p.m. July 4, music and food vendors, 3 to 9 p.m.; fireworks, 9 p.m. West Beach, Cabrillo Boulevard. 805-564-5418, www.santabarbaraca.gov
Woodland Hills: Arts and crafts vendors and music by David Marks and the Surf City Allstars, 6 p.m. July 4, with fireworks around 9 p.m. Website has parking tips. Warner Center Park, 5800 Topanga Canyon Blvd. 818-704-1358, www.valleycultural.org