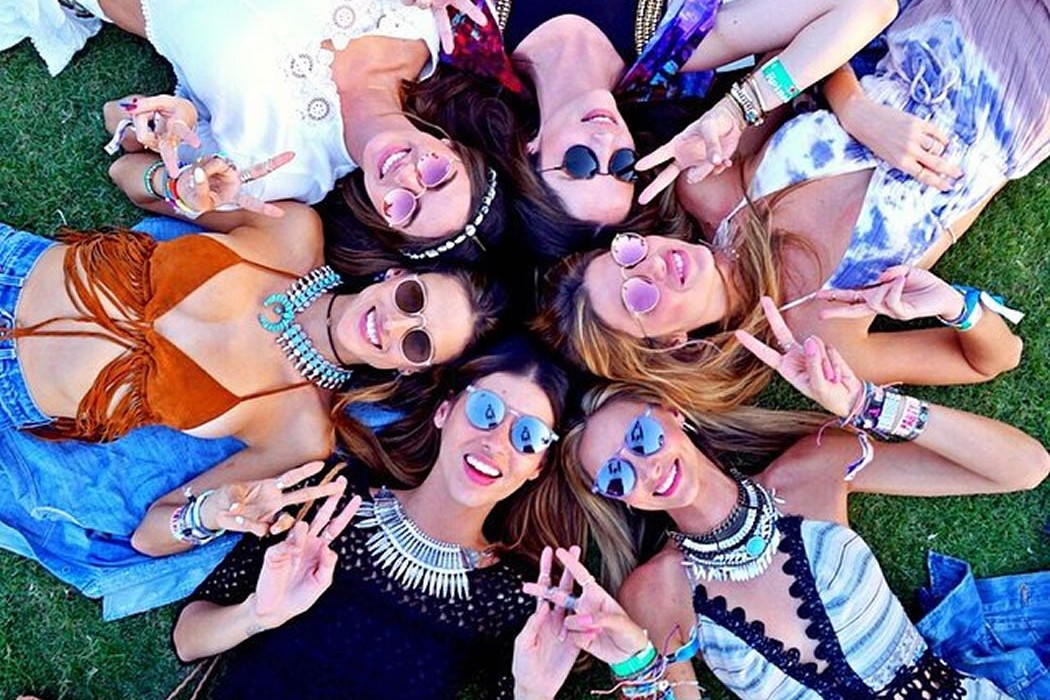 Coachella 2015′s sunglasses trends ran the gamut from retro-inspired  to thoroughly modern shapes, and hues that ranged from pale neutrals to blackest black. We've picked some of our favorite sunglasses pairings that are sure to be trending through the festival season.
Blush + Pattern
Proving that blush is the new neutral, concertgoers paired their pastel sunglasses with feminine florals and demonstrated, as shown by Zoë Kravitz, that it can complement a throwback 90′s style. Look for sunglasses in pale pinks and nude hues.
Dark Noire
Contrasting angelic whites and floral crowns, some attendees paired dark sunglasses with an all-black look. Jourdan Dunn amped up her outfit with a silver statement necklace and a yellow purse for an eye-catching color-pop. Round sunglasses are in demand this year and cross between a hippie and 90′s vibe.
All American
Sometimes all you need is a great button-down, or a perfect T with jeans. Aaron Paul, Brooklyn Beckham, Michael Polish and Kate Bosworth all paired classic sunglasses styles with their looks. Look for classic aviator and retro-wingtip shapes to top off a casual, cool style.
Vintage Appeal
Go perfectly ethereal or weave in preppy elements with an all-white look topped by a fantastic pair of shades. Rosie Huntington-Whiteley embraced the 70′s trend with a delicate dress accented by oversized sunglasses and embroidered purse. If you're looking to emulate this era look for large sunglasses in a tortoiseshell pattern. If you're looking to contrast your all-white attire colored mirrored shades are the ideal accent.