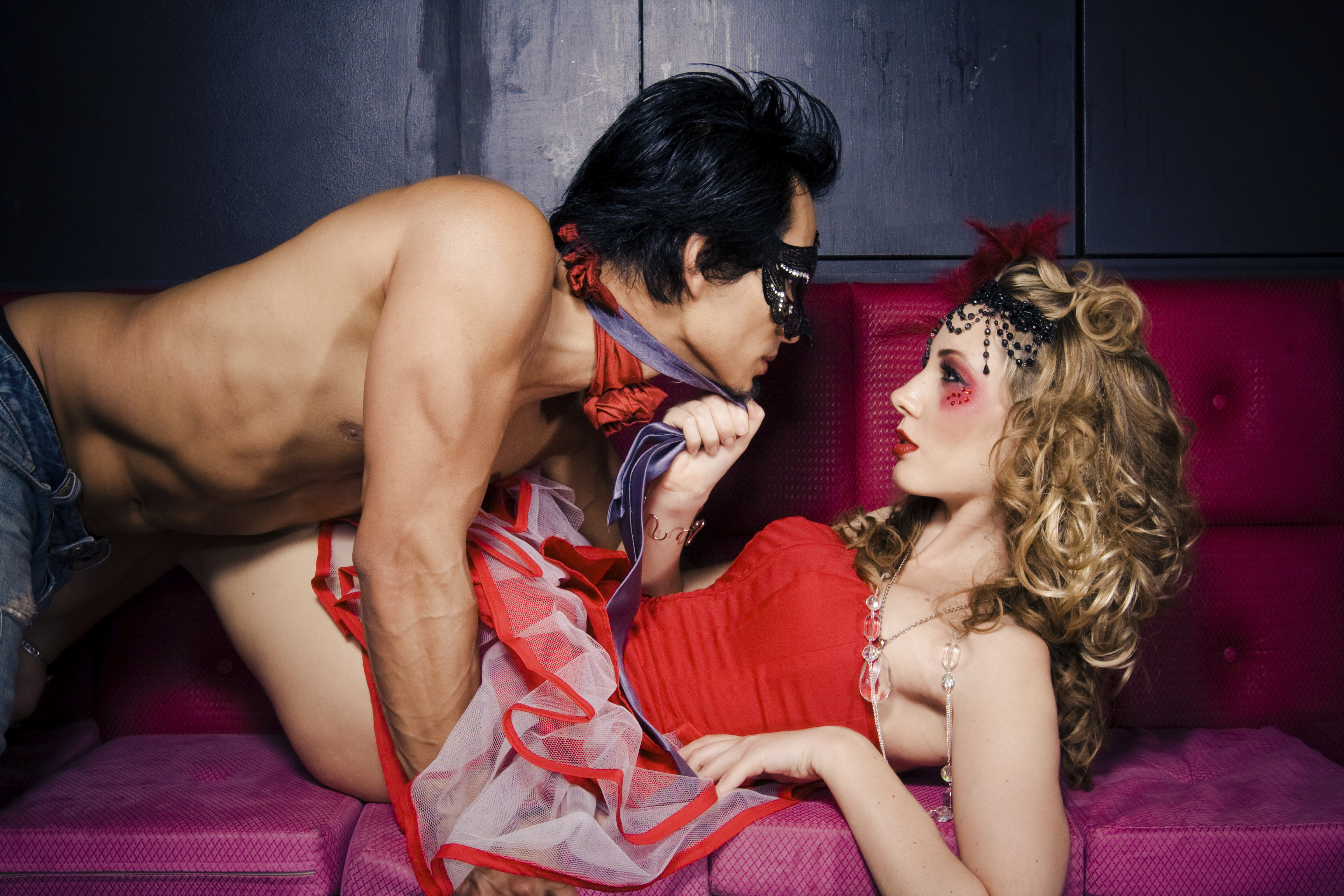 Kelly Rowland "Motivation"
If you are looking for a song to start things off, look no further. Kelly Rowland's "Motivation" is a slow jam with a good rhythm. Turn on this song, and your man will have all the motivation he needs to take things a step further.
Baby Bash "Suga Suga"
Some songs just never lose their appeal. Let him know he's got you lifted. "Suga Suga" is one of those throwbacks that sets the stage for a fun night and makes you feel like one of those ultra-sexy music video vixens.
Beyoncé "Drunk in Love"
Any playtime list would be incomplete without Beyoncé. This R&B/ Hip-Hop hit has a slower rhythm with plenty of bass and sexy lyrics. Beyoncé's "Drunk in Love" is definitely one of the best current songs for the bedroom or for setting the mood over a glass of wine. It keeps a good pace but won't have you rushing through anything.
Justin Timberlake "That Girl"
A sexy love song à la Justin Timberlake? Yes, please. "That Girl" is lyrically heart melting and the pace changes consistently throughout the song to keep things fresh. It is a slow jam and a catchy pop tune rolled into one!
Nine Inch Nails "Closer"
If you need something darker in your playtime playlist, this Nine Inch Nails hit is sexual and even a little disturbing. In fact, it is surprising that lyrics this dirty ever made it onto the radio at all. If your beau is into rock, this can really intensify your night.
The Weeknd "Wicked Games"
It might not be the most fitting song for a relationship, but to get a hot and heavy night started, it definitely serves the purpose. Plus, isn't there something strangely romantic about the "only for one night" idea?
Rihanna "Rude Boy"
There are few things in this world sexier than Rihanna. "Rude Boy" is a sexual and upbeat pop song that will give you plenty of lust and energy. Then again, that Barbadian voice could probably sing anything and make it the sexiest song you have ever heard. If in doubt, just play Rihanna.
Jeremih "Birthday Sex"
Of course this quintessential modern-day sex song has a place on your playlist. It doesn't even have to be your birthday for this song to set the mood. But, if you do happen to planning a birthday celebration, it's even better.
Drake "Best I Ever Had"
What playtime list would be complete without a little Drake? We all know his smooth voice and this catchy tune is sure to lead things in the right direction, and if you really are with the best you have ever had, what better way to let them know?
Katy Perry "Dark Horse"
This is one to keep around for speeding things up. Smooth contemporary R&B songs are a given, but a good dance track keeps things interesting. It is also the perfect song to make you feel supernaturally sexy. Of course you are the focus of his attention, but it doesn't hurt to be reminded.
Beyonce "XO"
Beyonce's "XO" is a less overtly sexual song than many on this list, but it definitely earns the spot. A sweet slow song takes you back to the days of simple, innocent dating. Sure, you want your beau to know that the lust is there, but focusing on the love isn't going to slow things down.
Portishead "Glory Box"
The song is best known for the line, "Give me a reason to love you." That's a pretty sexy starting point. The jazzy instrumentals will have you feeling like a vintage bombshell, and we all know that confidence is really the key to great sex
Ellie Goulding "Burn"
This song is a soft and sweet poppy addition. It has a quicker tempo than most of the other songs on the list, so it's good for switching things up. Plus, who doesn't love Ellie Goulding? That sweet voice will serenade you right into the bedroom.
Usher "Seduction"
The title says it all, doesn't it? A song about seduction in addition to Usher's voice equals the ultimate playtime music. Smooth and sexy, this song will have your S.O. sweeping you off your feet and into the bedroom. Even if you haven't mastered the art of seduction, just playing this track will get you halfway there.
Rihanna "Skin"
This sensual song has a good beat but keeps things nice and slow. Of course, all this talk about skin could progress your night a bit faster than the tempo. A great addition to your playtime playlist, this song belongs at the beginning, complete with a striptease.
Published in the Fall 2014 Issue of Runway