The sweater dress simply has to be one of the best fashion creations for the Fall / Winter season. Year after year this trend continues to be popular giving us an excuse to remain cozy while stylish.
Comfortable and on-trend, sweater dresses takes the guess work out of putting together an outfit and possesses incredible layering potential. The sweater dress can be worn alone, or paired with leggings or long over-coats as well as an array of accessories. Scarves and ankle boots are a favorite, or try pairing a solid color sweater dress with bold, chunky jewelry for a night out. Printed choices also pair well with flats and a jean jacket for a more casual look.
Dresses also range from warm, chunky knits to sleek, body hugging cashmere. Lengths also vary, from styles that skim the thigh for a provocative touch or knee length to meet the edge of a leather boot, there are plenty of options and I have picked out some favorites that are available for Fall/Winter 2014/2015.
Stella McCartney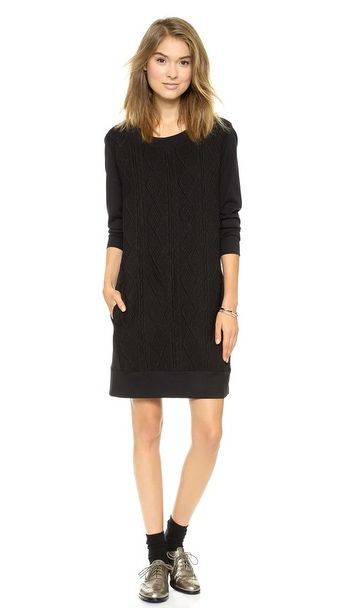 Paul Smith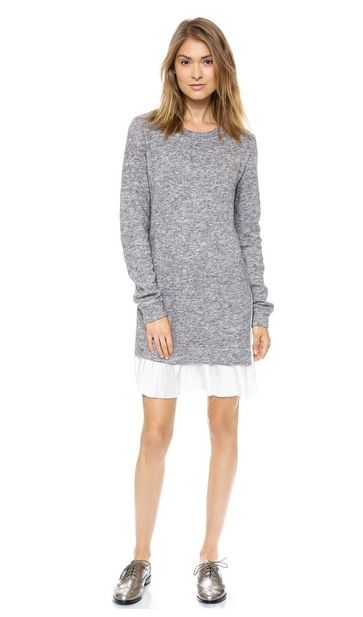 Clu Clu Too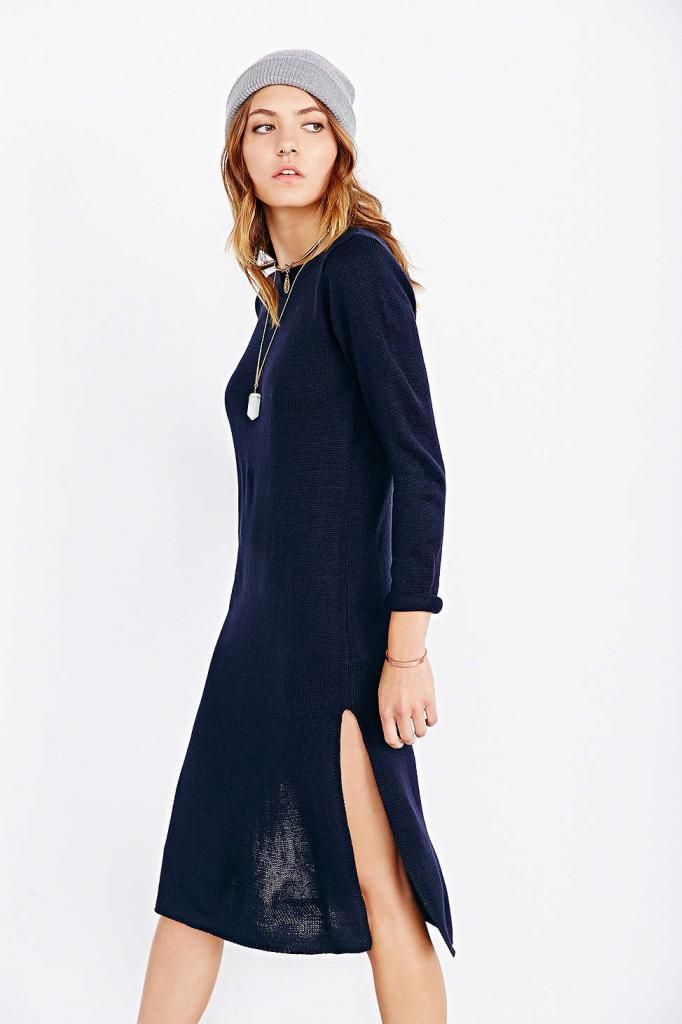 Urban Outfitters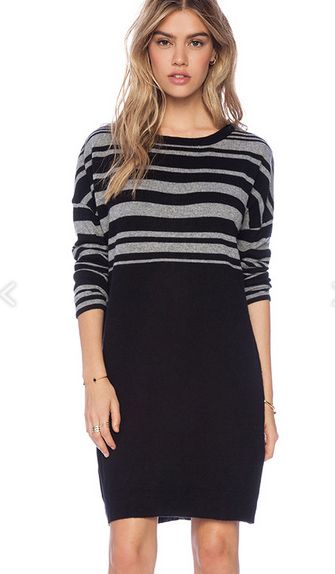 Duffy