The island of Capri in southern Italy was host to a breathtakingly magical show by iconic fashion house Dolce & Gabbana last week as they presented their Alta Moda F/W 2014-2015 collection.
To start the show, models arrived by boat to the cliff-side catwalk on the beach to present the beautiful 'Italian Couture' collection. Colorful, oversized, princess ball gown skirts swept along the dusty runway as the light of the setting sun gleamed into the intimate setting. The nautical stripes and floral prints on the skirts paired beautifully with the jewel-encrusted bodice tops.
And of course, no princess would be complete without her ornate jewels and golden crown.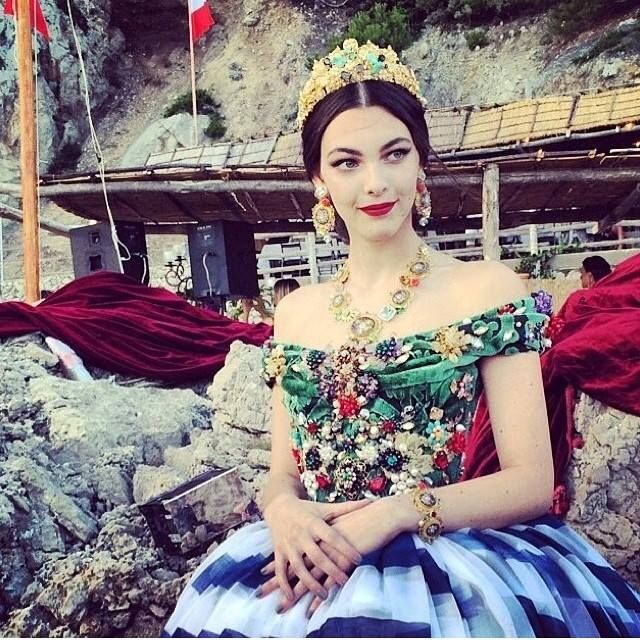 The essence of the old country was richly felt throughout the collection. Classic silhouettes of the full skirts, cinched waistlines and high-waisted shorts paid tribute to a bygone era. The styles were those that would transcend seasons, but summer was felt in the retro nude and jewel-embellished swimsuits. Not to be outdone by the elaborate gowns that came before, the sensuous suits were paired with luxurious hooded fur coats and boots.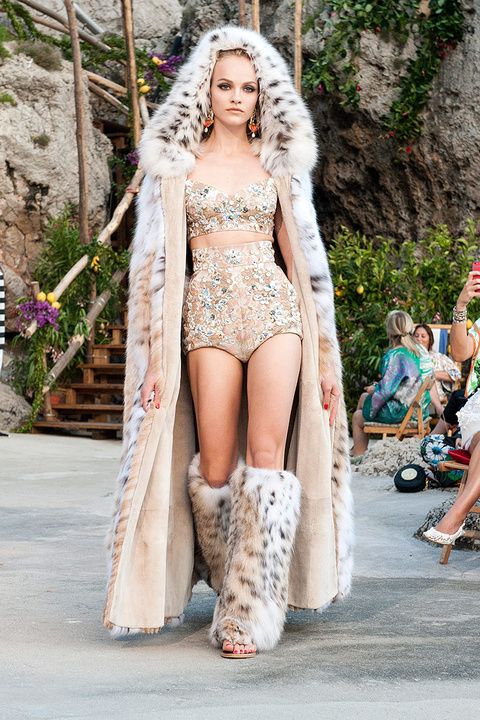 Other pieces in the collection included sophisticated tweed daywear dresses paired with beaded sandals in bright hues or classic black and white. In addition to the royal-inspired crown jewels, models were accessorized with chandelier earrings and parasol with cat-lined eyes and flawlessly up-swept hair.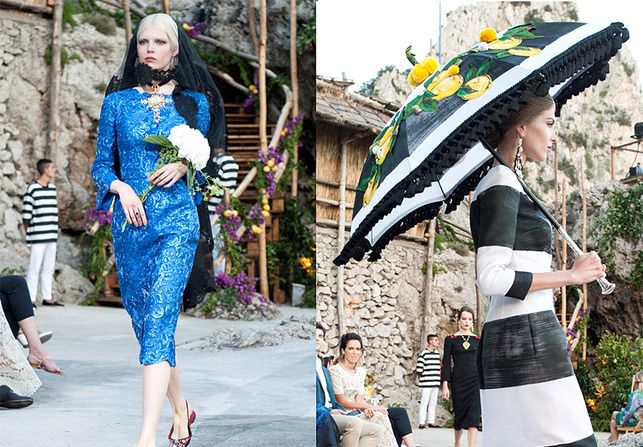 Overall, a fantastically divine wardrobe for the jet-setting, stylish woman.