1. Kerry Washington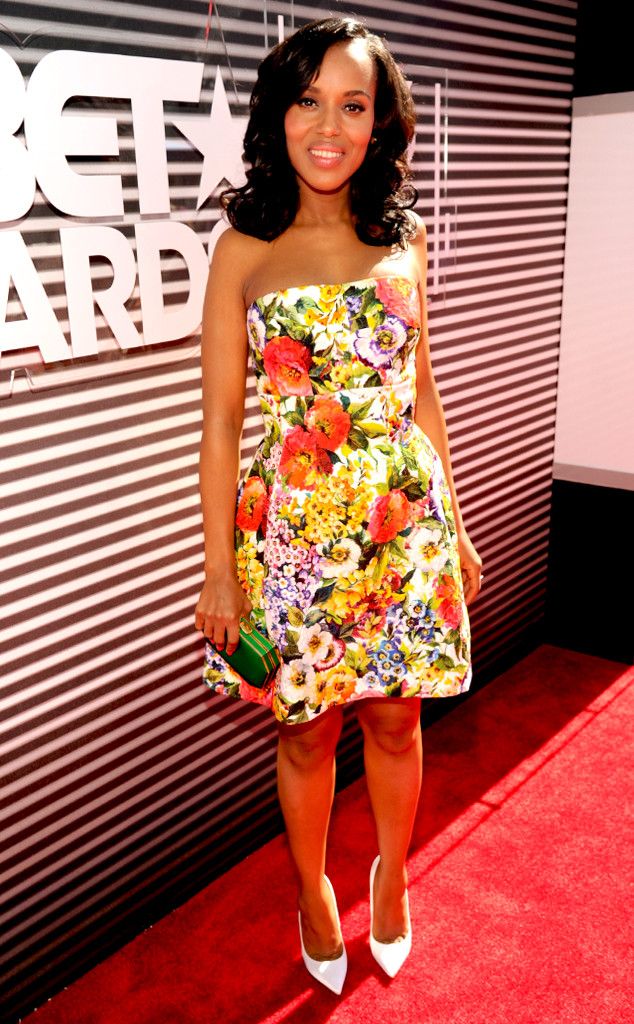 Kerry looked adorable in this floral Dolce & Gabbana dress and white pumps. A perfect look for summer.
2. Keke Palmer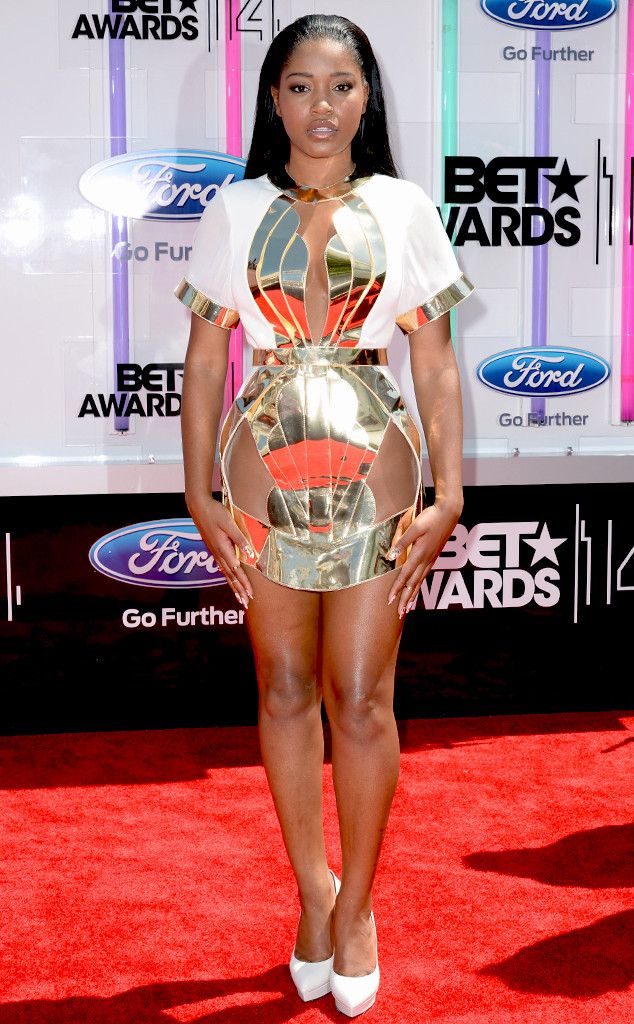 Keke Palmer, who is featured in Runway's Summer 2014 issue, stunned in this metallic cut-out dress by Alon Livne.
3. Karrueche Tran
Chris Brown's sweetie, Karrueche Tran, rocked a darling fringe custom-made mini-dress with matching lace-up Louboutin heels.
4. Pharrell Williams
Williams isn't one to switch up his look too much, though he did get a new hat for the occasion. The choice of mixed denims, and just the right accessories, make this outfit a definite award winner.
5. Taye Diggs and Amanza Smith Brown
This was a two-for-one as our fifth choice of best dressed for the evening. This couple is absolutely stunning in every sense of the word. Smith-Brown opted for a classic white gown with a subtle metallic belt while Private Practice star, Diggs, wore a gray suit with floral tie and gingham handkerchief.
For more 2014 BET Awards Show coverage follow us on social media.
@RUNWAY on Facebook
@Runway on Twitter
Instagram – instagram.com/runway
and
Tumblr – runway.tumblr.com