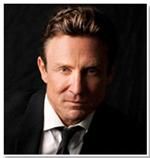 Being an athlete himself, Dr. Haworth instinctively knew that topical over-the-counter remedies were falling short of their stated goals and this is why he parlayed his knowledge and background into an entirely new product to help people throughout the world. The results of his endeavors have converged into stiletto-friendly Heel No Pain, an entirely new and effective way to manage pain and discomfort of the foot which effectively controls pain associated with fashion footwear. It has reached a level of remarkable success from celebrity fashionistas carrying it in their bags to sports stars who are using it.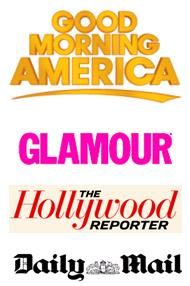 Dr. Haworth is truly one of the most trusted and recognizable surgeons in the world having appeared on CNN, "Access Hollywood," "Extra," "Larry King," and featured in Vogue, GQ, InStyle, Los Angeles Magazine, People, Cosmopolitan Shape, New York Times, Wall Street Journal, and the Los Angeles Times just to name a few.
·
GOOD MORNING AMERICA – http://www.youtube.com/watch?v=3nkXxLq55ew
GLAMOUR Magazine – "For die-hard heel wearers.."
THE DAILY MAIL – "Set to revolutionize how women wear stilettos"
THE HOLLYWOOD REPORTER calls the spray "the perfect antidote for going day into night with high heels."
The genius behind Heel No Pain/Style is in its proprietary formula making it the only foot product to feature lidocaine HCI – most commonly administered by dentists and doctors and cliinically proven to safely deaden pain. The spray works by directly numbing the nerves that transmit pain, unlike other weaker products that work through ineffective and indirect mechanisms.
Cucumber-scented, Heel No Pain/Style is available in two convenient size spray bottles to match your needs and lifestyle. No other are non-prescription topical pain relievers have been as specifically developed for foot pain, and of those not one of them can do what the targeted Heel No Pain/Style can do in soothing your feet.
Click here for more information and to purchase Heel No Pain/Style.