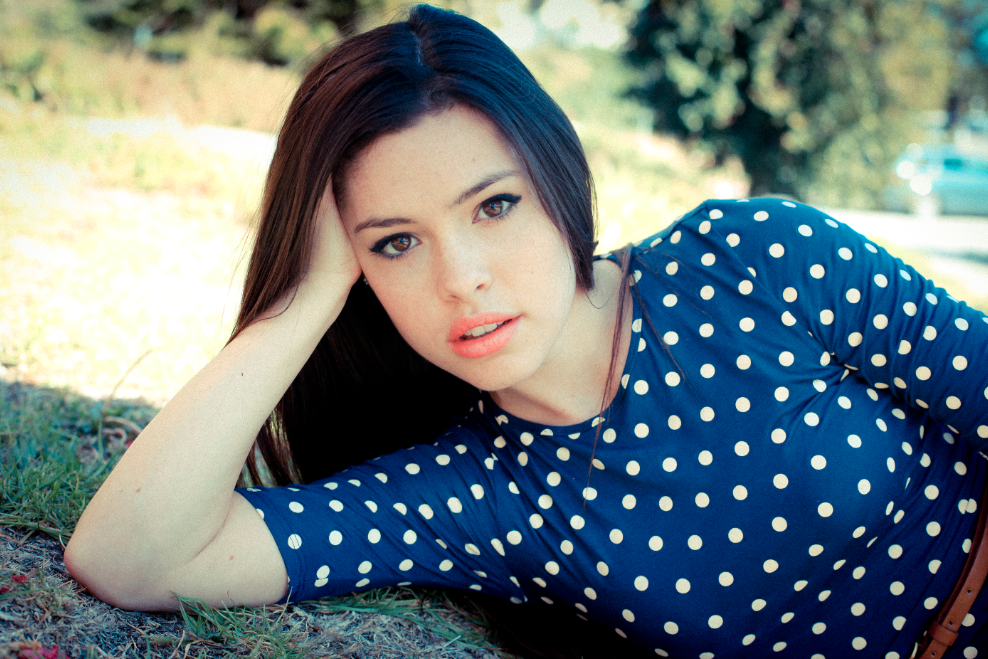 TELL US ABOUT YOUR PERSONAL STYLE.
I like to balance classic lines with pops of something unique and fun. I love dressing up, but most days I just hang out in my favorite pair of jeans and a comfortable t-shirt. I definitely don't believe in sacrificing comfort for style for everyday occasions, but sometimes shoes and a hot dress can be worth it for a couple of hours! I don't necessarily like to follow trends, but focus more on finding styles that make me feel confident and sexy.
ARE THERE ANY CELEBRITIES THAT INFLUENCE YOUR PERSONAL STYLE?
I absolutely adore the style of Rachel Bilson and Blake Lively. They really manage to look effortlessly stylish.
WHO ARE YOUR FAVORITE DESIGNERS AND WHY?
BCBG/MAX AZRIA is one of my favorite brands because the clothes have that perfect balance of a classic, yet youthful look. I love my Seven jeans, they make everyone's derriere look AMAZING! I'm also obsessed with Jeffrey Campbell shoes because they are so fun! You can't take yourself too seriously when you're rocking a pair of shoes that look like ice skates.
WHAT IS YOUR BIGGEST INFLUENCE WHEN IT COMES TO YOUR WARDROBE?
Fit is definitely my biggest influence. I love to browse stores and find items that catch my eye, but if it doesn't fit well, forget it!
WHAT IS THE STYLE YOUR CHARACTER CARLY HAS ON YOUR NEW TV SHOW?
Carly definitely incorporates all the decades into her style, from mod to hippie to very "J-CREW," she's all over the place, which is definitely very fun! She's still figuring out who she is and her style definitely reflects that.
WHAT ARE YOUR "CANNOT DO WITHOUT" BEAUTY ITEMS?
I never go a day without applying Estee Lauder's Day Wear. It has SPF in it and leaves my skin feeling hydrated and refreshed. L'Oreal's EverPure Leave-In-Conditioner is also an amazing product that really works to keep my hair looking healthy, despeite how much I put it through. In my every day make-up routine I'm pretty low maintenance, but I love to use mascara, blush, and a little under the eye concealer to get a refreshed natural look.