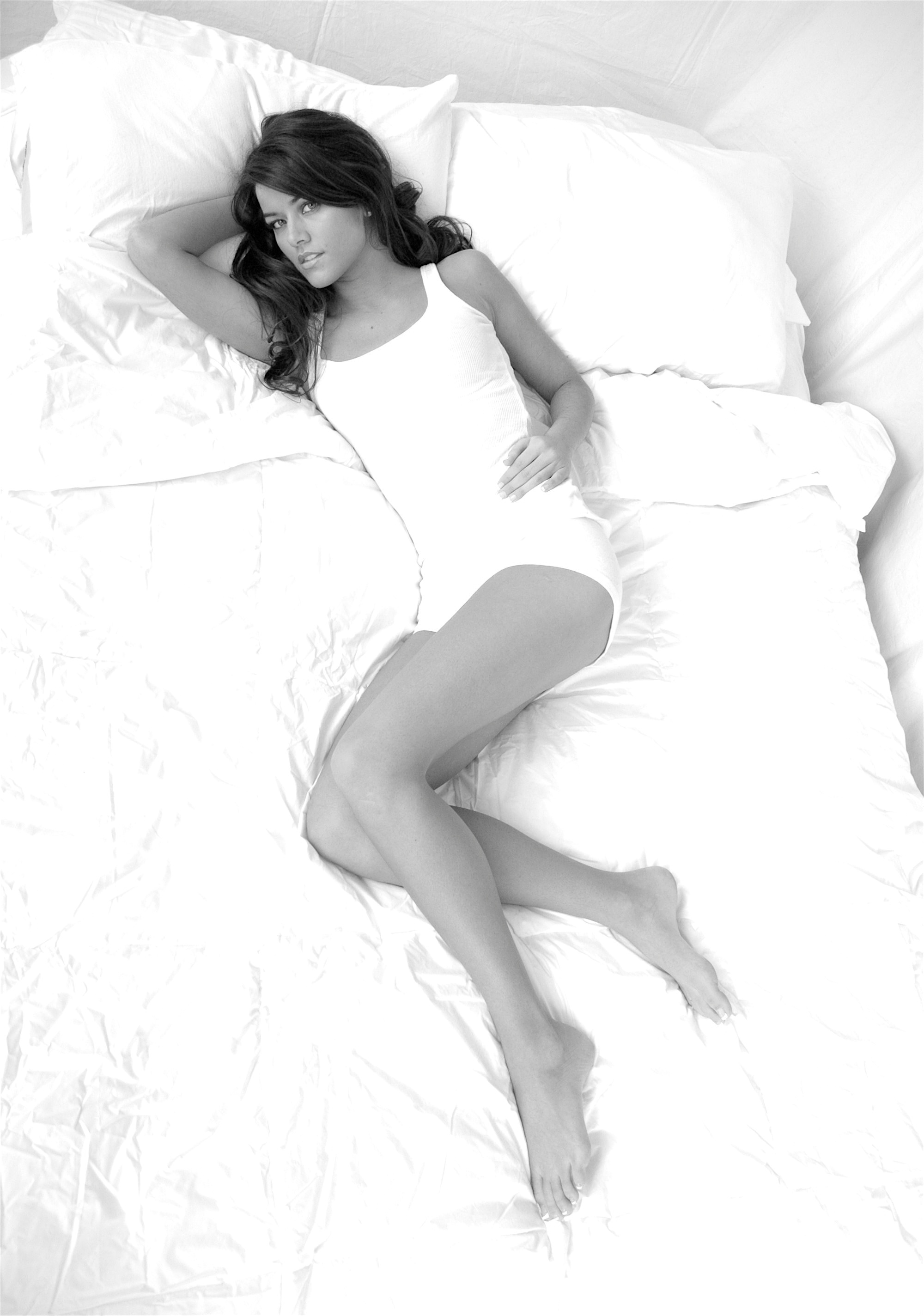 Tell us about your upcoming role in THE GREENING OF WHTNEY BROWN?
I play Alicia, Whitney Brown's (Sammi Hanratty) fun, artsy nanny. Alicia and Whitney have a pretty informal relationship, they are more like friends.
What was it like on set for the CHANGE UP and KILLERS?
KILLERS was my first feature film. That film had such a great cast, it was a pretty incredible way to usher me into the film world. Tom Selleck and Catherine O'Hara, enough said! The CHANGE-UP was so much fun because of Ryan and Jason, such sweet guys. Ryan had just been named 'sexiest man alive' and he really couldn't have been more down-to-earth and gracious. At one point, Jason's character has to stare at my chest for a long period of time and he apologized for feeling like a "creep"!
Tell us about your modeling background?
True confessions: I did glamour shots! After that, people gave us great feedback and suggested that my parents get me into modeling. Being that I had already expressed interest in acting, we thought it would be a great way to get my feet wet. I was pretty lucky to work as much as I did, as a kid, while still being in school. I did mostly commercial modeling for a long time, but artistically found fashion modeling way more interesting.
When did you make the move from commercials and modeling to film and TV?
Well, I haven't stopped shooting commercials, I just so less now since I book work in TV and film. I first dabbled in television shooting different things for Turner. I started getting into the more serious acting roles about 3 1/2 years ago.
We heard you're on the hit TV show THE GAME, can you tell us about that?
THE GAME was a great experience because it was my biggest TV role to date. I played Tia Mowry's sidekick. It was a crazy shoot because I started out having a smaller part, by the end I had a much bigger and more integral part on the show. It was a new challenge, but so good.
Who are your favorite designers and why?
Well, it depends on my mood! I have a very eclectic style. I love Oscar de la Renta for something really pretty and feminine, Zac Posen for a cute cocktail dress, Pucci for a great pattern, and Armani Prive for something super glamorous and sexy. Plus, I'm a sucker for rock n' roll fashion, like Alexander McQueen. I love to mix masculine and feminine pieces. A sequin or semi-sheer top with a leather jacket, so perfect.