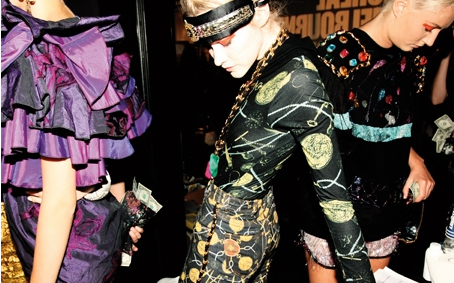 L'Oréal Melbourne Fashion Festival (LMFF) is considered the world's largest consumer event. LMFF is recognised for its role in launching the autumn/winter collections of Australia's leading designers and brands. LMFF is also an important contributor to Australia's international business arena, bringing together influential and respected authorities from around the world.
A major event in Victoria, LMFF has taken on national and international significance.
LMFF is both a premium fashion event and also a year round source of information and expertise relating to fashion and associated industries.
The Melbourne Fashion Festival Ltd was established in 1996 as a not for profit organisation to promote the Australian fashion industry, stimulate sales and present Melbourne as a centre of design excellence. Since then, the L'Oréal Melbourne Fashion Festival (LMFF) has become Australia's premium consumer fashion event offering a diverse range of activities that embrace fashion, the creative arts, social interaction and commercial ideas.
LMFF Is
A consumer focused fashion event showcasing Autumn/Winter collections when they available in store
A true Festival that brings the entire Australian fashion industry to Melbourne each March annually
A trusted, expert industry resource that provides advice, connections and live event platforms to connect fashion with consumers, media and business sectors
An exciting, fun and vibrant event
At the forefront of the industry ensuring accessibility and professionalism