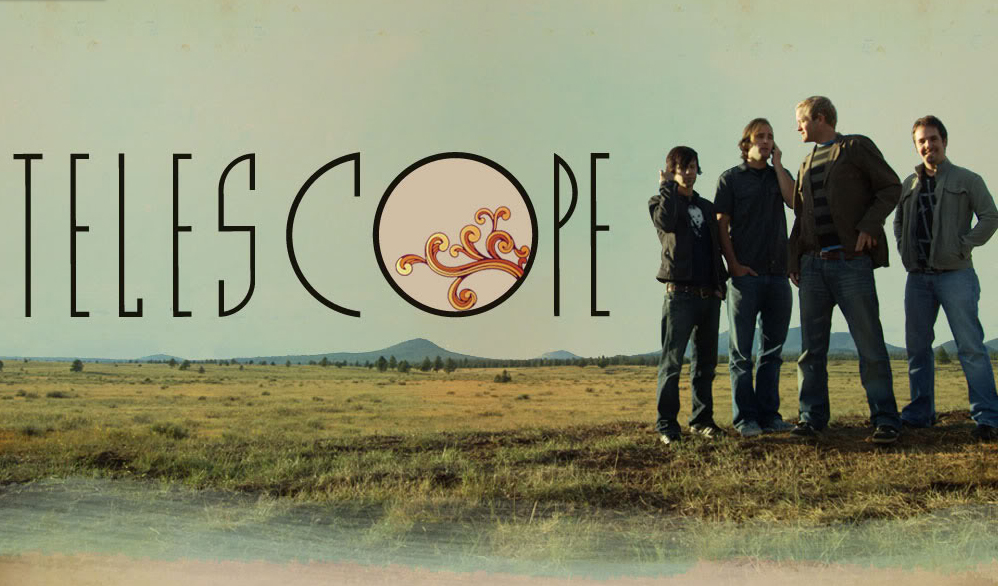 FLAGSTAFF, AZ Alternative rock four piece Telescope has released their first new single "This is the Revolution". After taking a year off to write material for a new record, the band really delivers with this first track. A gritty energetic spin on pop rock. The first single paired with a powerful video raises hopes of carrying the bands energy into the completion of their new record.
A year after the release of the four song EP "Wind it Up" the band is poised to enter the studio with an album's worth of new material and a sense of urgency to make the record of their career. After making demos of the new material and shopping to big name producers, The band caught the attention of grammy nominated producer Johnny K. "Johnny loves the songs, and the direction, he will help us find the heart of our sound, and make an incredible record, one we always dreamed of" says Mike Seitz guitar and keys in Telescope. The Band is recording with Johnny in his home town studio facility in Chicago in early October.
The video for the This is the Revolution" started as a concept with the band. "We just kept thinking about the imagery of piercing light in the dark. The ideas kind of evolved from there" says Seitz about beginning production stages of the video. Working with friend and videographer Ben Cornnelius, the team created the video concepts, constructed sets, hired actors, and shot the video on a shoestring budget in their home town of Flagstaff, AZ. "I love the creative process" Says singer and guitarist Seth Holland. "Whether its music or film, so putting the two together is even better". The video directed and edited by Cornelius is set for release to online video channels, including youtube, Facebook, vimeo and others in early October.
"Wind It Up", brought the band success when the track "Bright Eyes" was placed on NBC's "Scrubs", and "I'll Drive tonight" had limited success at national radio. With this record the band hopes to launch into the national scene. "Radio, touring, and TV and film placement are all going to be priority for us this time". Says Seitz "We want to realize our biggest dreams for this record, and I know we have to team in place to succeed, all we need now is for people to hear it"