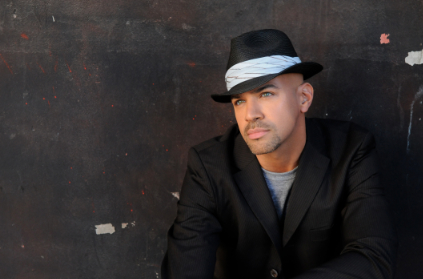 Philip Anthony-Rodriguez has been implementing his diverse talents in front of the camera and on stage for over ten years. With to-die-for eyes and broodingly handsome Latin looks, its no wonder this multifaceted actor keeps on booking roles.
Currently this man of many talents can been seen as a recurring character on the hit ABC Family series "The Secret Life of the American Teenager" where he plays the undeniably sexy "Ruben Enriquez," father to Francia Raisa's character Adrian.
We sat down with Philip to discuss his fashion style, favorite designer, and why he thinks Italians do it right when it comes to fashion.
You have had quite a bit of experience on and off the stage. Can you tell us what you liked best about theatre?
What I liked best about theater is that it's live. There's a feeling of danger and unpredictability. It's definitely something that would get my adrenaline up. I'm not saying that I would get nervous (unprepared actors get nervous) but the thrill of performing in front of an audience and taking them away from the real world for a few hours is just fantastic!
What is like working on Secret Life? Does the cast get along?
Working on Secret Life is a dream! I'm someone who constantly has to be working or doing some sort of project otherwise I get bored or complacent. So the routine of going on set a few days a week is right up my alley. It's also a very comfortable place to work in that the creative staff and crew are such great professional and loving people. I always feel "at home" there. I know that drama can exist off camera with other shows but the cast here gets along great. We are like family! There is also a great deal of humility in addition to the pride we feel being on a hit show.
Tell us about your fashion style. Are you laid back, like to dress up?
My emotions on any given day dictate my fashion style. I'm definitely a jeans and tee shirt kind of guy. It's all about comfort for me. I clean up real nice though. I do love wearing a nice suit and going somewhere I can show it off.
Who is your favorite designer and why?
Oh that's a tough one but I'd have to say John Varvatos. He is strictly a menswear designer and he just knows what guys like from a style perspective but his clothes just feel right when you wear them. I always get compliments from people when I wear his clothing.
Which country do you think is leading in fashion in this day and age?
That's a tough one too! I'd have to say for bold and cutting edge stuff, the UK. Love the style of designers like Alexander McQueen, Paul Smith, John Galliano and Stella McCartney! But for timeless and classic design I'd have to say Italy. Suits in particular. I have a few Armani and Gucci suits. Sorry, but the Italians just know how to make a fantastic suit! Nothing else gives you that "like a glove" feeling better than an Armani suits.
Photo Courtesy of Cherie Foto