After a 5 year hiatus, Fashion Rocks returned to CBS live from the Barclays Center in Brooklyn. The night, which marries music and fashion—a match made in heaven—was a nonstop party of booty-shaking, models and celebrities strutting their stuff, and lots of exposed skin.
Justin Bieber tried his hand at being a Calvin Klein model when he took the stage to present blonde beauty Rita Ora. The Biebs stripped down to his underwear and showed off his tattooed bod, much like the models that walked the stage while Rita Ora, clad in a glitzy British flag duster, performed David Bowie's "Fashion". This little stunt threw the crowd, and social media, into a frenzy of boos and cheers.
In other skin-baring news, Jennifer Lopez, the original booty-queen, flashed her behind during her latest song, appropriately titled, "Booty". Keeping with the theme of the night, Nicki Minaj performed her bootylicious hit, "Anaconda" wearing a diamond-studded bra and a super short denim skirt.
Other highlights of Fashion Rocks included performances by Enrique Iglesias, Pitbull, Jennifer Hudson, The Band Perry, Luke Bryan, Duran Duran and Usher, who opened the show with his summer hit, "She Came To Give It To You". And how do you close any kind of show with "rock" in the title? With KISS, of course! Gene Simmons and the guys performed their class hit, "Rock and Roll All Nite".
Check out some of the best photos from Fashion Rocks 2014.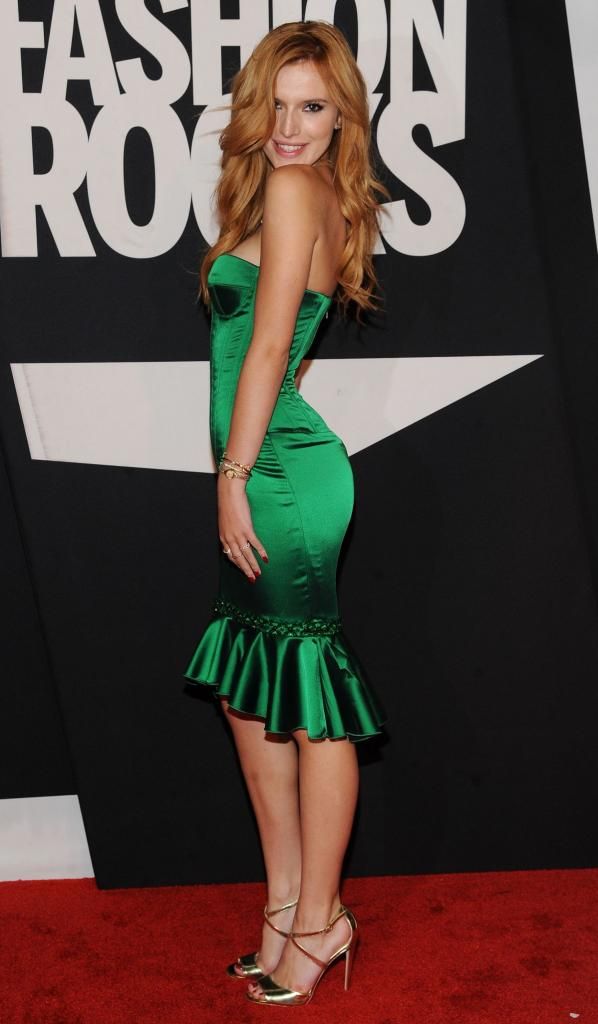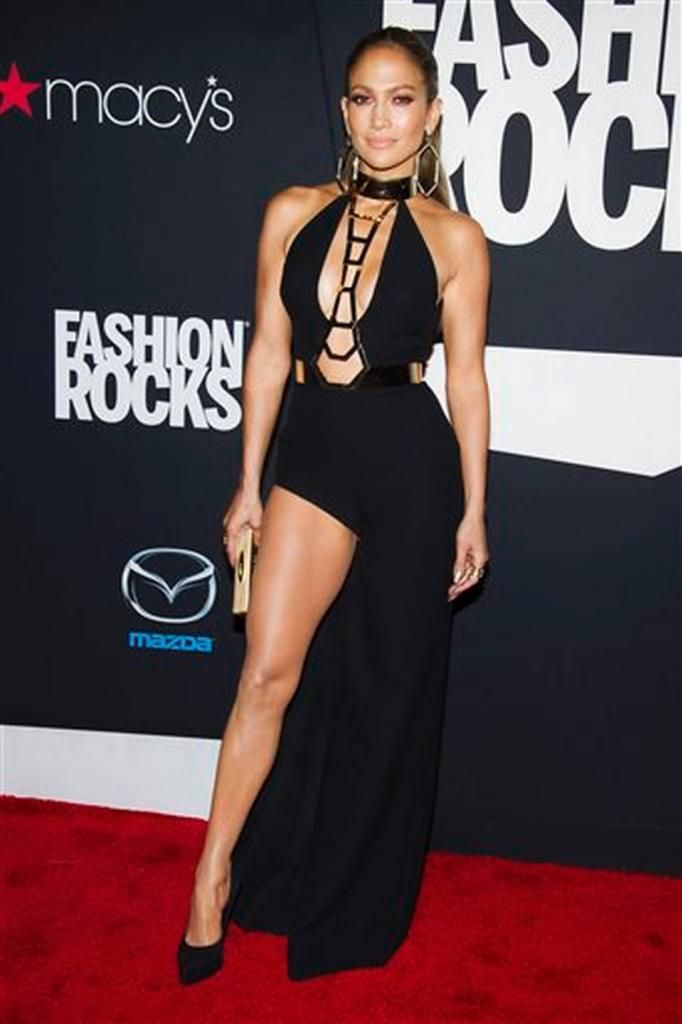 Bella Thorne on red carpet Jennifer Lopez on red carpet
Jennifer Lopez performs "Booty"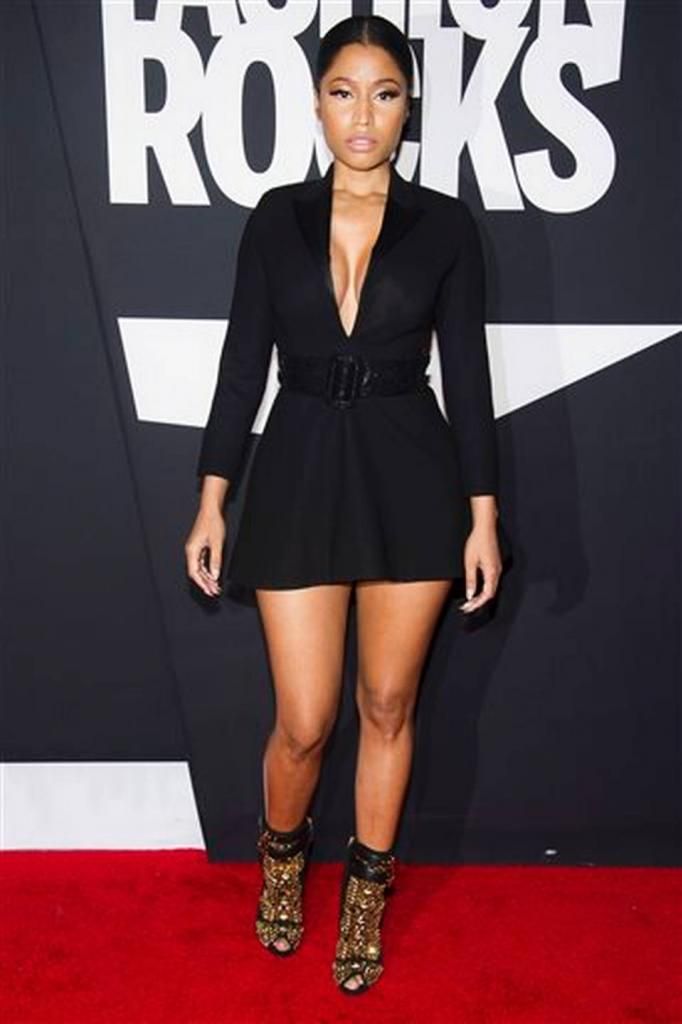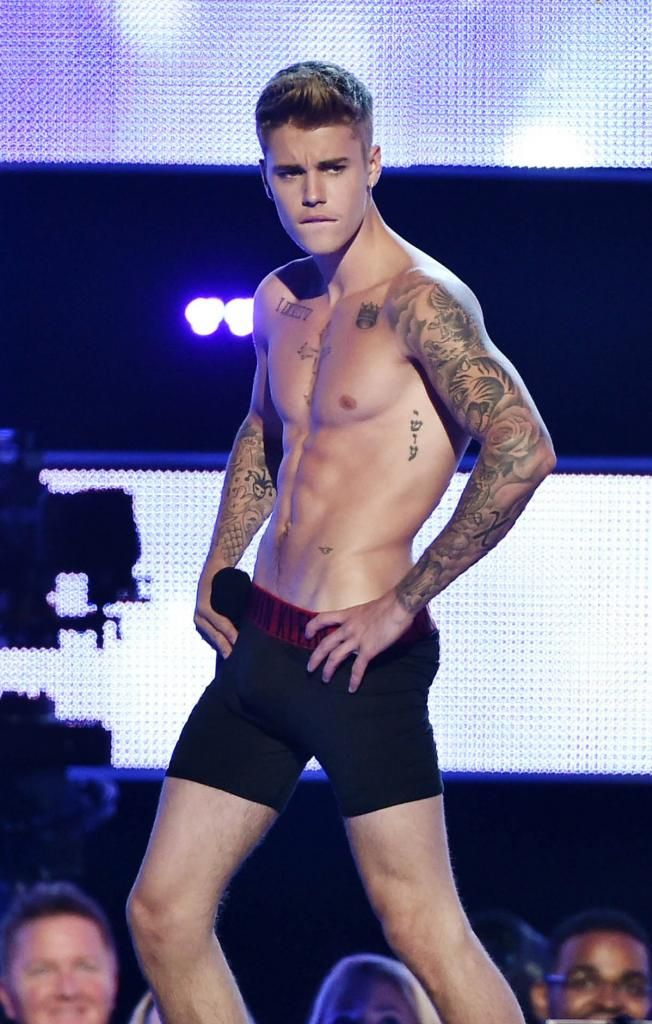 Nicki Minaj on red carpet Bieber strips to his underwear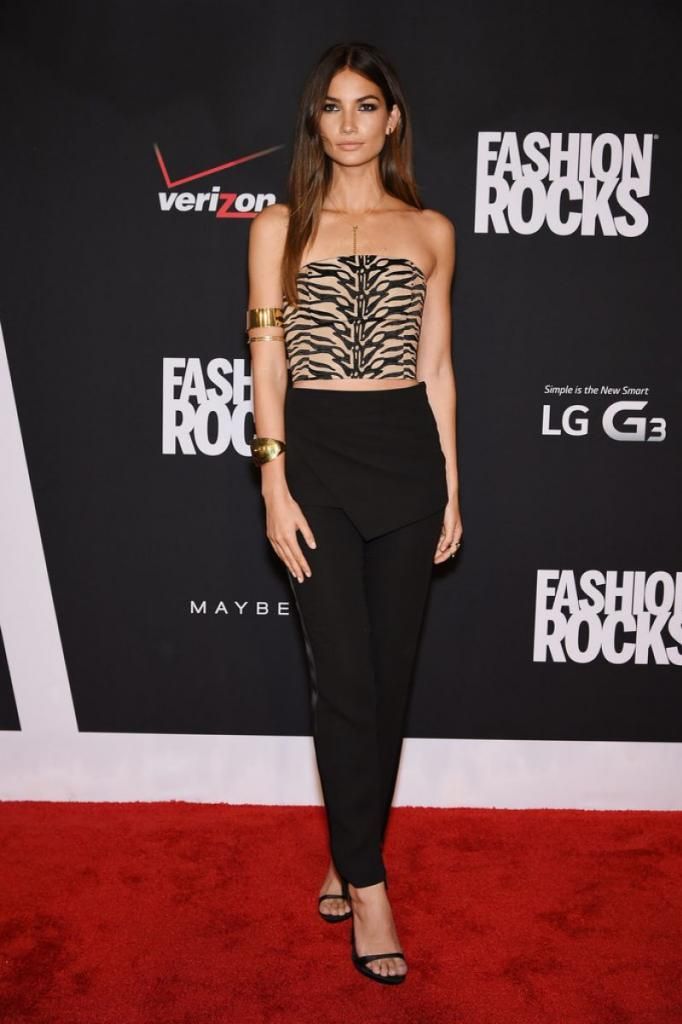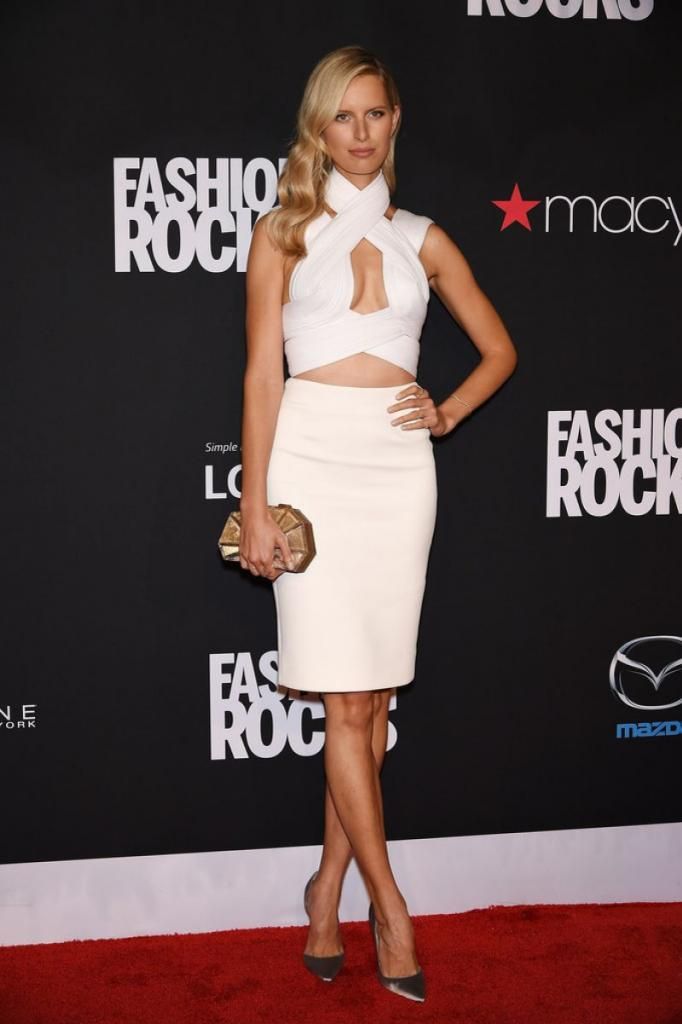 Lily Aldridge on red carpet Karolina Kurkova on red carpet