Displaying styles reminiscent of what you would see at an early 90's beach club, Wildfox designer Kimberley Gordon, brought together an eclectic blend of styles for the SS2015 Swim show this week in Miami.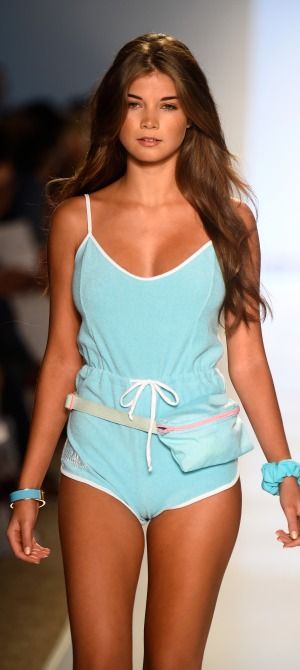 Fun and youthful in nature, the suits ranged from teeny bikinis, to full-coverage one-pieces, offering versatile choices for many shapes and sizes. The palette was also a fun blend of summery brights, neons on black and muted pastels. High-cut, branded and slogan-emblazoned one-pieces were a mash-up of Barbie meets Baywatch.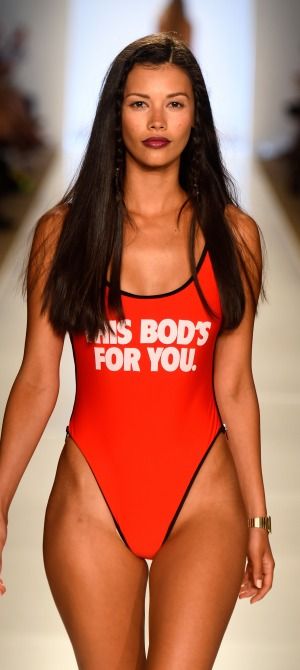 Gordon also presented a floral selection of bikinis that were more Avant garde than ready-to-wear.
The strength of the collection was the classic styling of the black string bikinis. Accessorized perfectly with oversized sunnies and casual drawstring pants, the look was effortless and chic. A high-waisted gingham two-piece was a popular retro favorite and the Hawaiian-inspired, palm frond adorned pieces, topped with a floral head crown, also wowed.